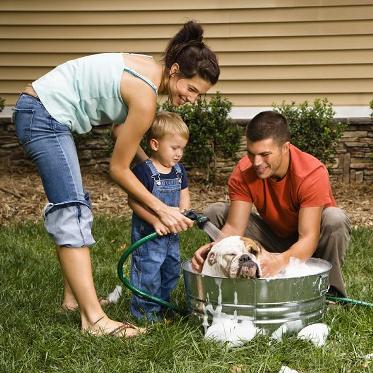 Are you planning for the future but still thinking for today? Then try these 5 creative ways to get the most out of your money without compromising without breaking the wallet.
Stop thinking you have to do extravagant things to spend some QT with the family.  Never underestimate the power of sites like Groupon (www.groupon.com) or Living Social (www.livingsocial.com), who can assist you with planning an economical family adventure without the need of a third or fourth job in order to pay for it.
Parks can a families best friend. Parks are places that the entire family can enjoy and it doesn't cost a thing to go to them. If you are looking for a little more fun, you can always invite some friends and family for a small picnic with hot dogs and burgers. 
Movie nights are something that we tend to enjoy a lot. We pick a night that we can all sit down with a bowl of popcorn and the latest kid friendly movie that we can find.
Cooking together is a great way for children to learn and to also be able to spend time with one another.
There have been a ton of board games that have made it's way to the shelves. The best part about board games is that you can do them anywhere and especially at home with your family. There are board games for nearly all ages and some as young as three years old.
How do you spend family QT on a budget?