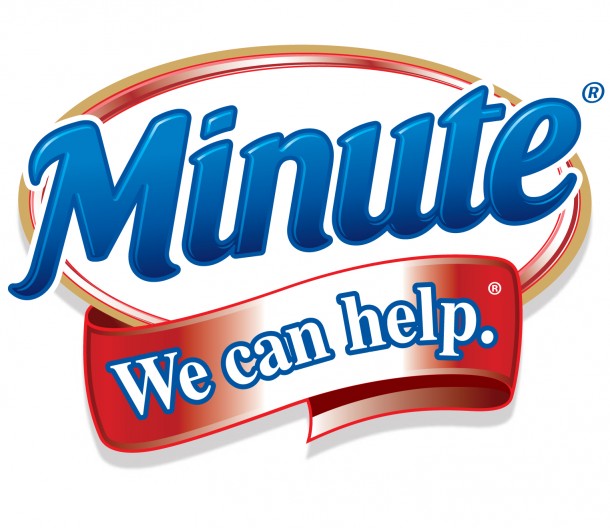 As a Mom of two, I am always looking for fast, easy and affordable meals for my family.  Now thanks to Minute Rice Ready to Serve Rice products, there is one less item to think about when cooking.  Each package includes two 4.4 oz cups that are ready to serve in 60 seconds, and they come in the following varieties:
Whole Grain Brown Rice
Brown and Wild Rice
Multi-Grain MedleyWhite Rice
Jasmine Rice
Chicken Rice Mix
Italian Rice Mix
Spanish Rice Mix
Yellow Rice Mix
Pilaf Rice Mix
Each of these would taste great alone, either for breakfast, lunch or dinner, but when you consider the stir-in ideas from the  Minute Rice site, your meal time possibilities are endless!
I received a coupon for a free package of Minute Ready to Serve Rice and was instructed to make my own rice meal rice.  For my recipe project, I made my go-to dish – Baked chicken served over brown & wild rice.  This meal is a superfast dinner solution for your busy weeknights. See below for my easy breazy recipe: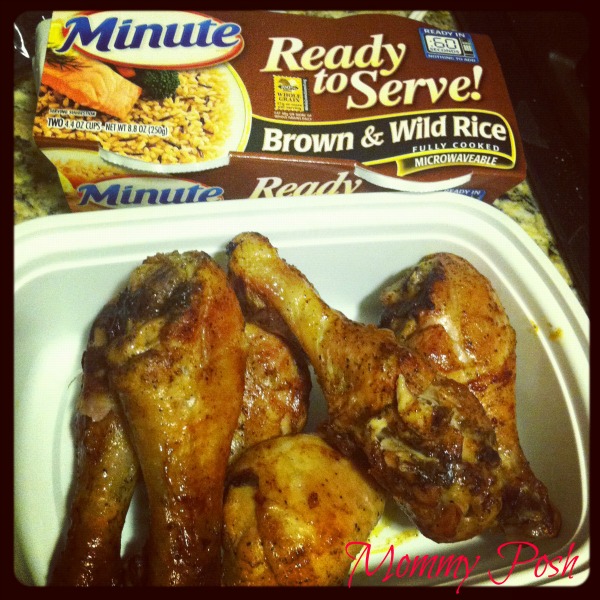 Recipe for Baked Chicken With Brown & Wild Rice and Corn:
Ingredients For Chicken:
4-6 chicken legs
2 chicken bouillon cubes
3/4 teaspoon salt
1/4 teaspoon pepper
1 teaspoon paprika (for color)
Directions:
Place chicken breast, skinned and rinsed and patted dry into a 13×9 pan

Sprinkle with 3/4 tsp salt, 1/4 tsp pepper, 3/4 bouillion cubes, and 1 tsp of paprika

Bake uncovered at 450 degrees for 30 minutes

Place chicken on top of Minute® Ready to Serve Rice rice.  Enjoy!
Tips:  Add a side of veggies for an additional healhty meal.
Minute® Ready to Serve Rice is an ideal portable solution for lunch or breakfast because you can eat it on the go, straight from the cup. In just 60 seconds, you have fully cooked rice for any meal or snack. You'll never get bored with your lunch since there are 10 flavorful and wholesome varieties. If you're looking for a healthy option, Minute® Ready to Serve Rice provides easy portion control since it's conveniently packaged in two individual single-serve cups.
Visit http://www.minuterice.com/ for recipes, including Minute® Ready to Serve Stir it Up recipe ideas and more information about the Minute® Rice family of products.
This is a sponsored post written by me on behalf of Minute® Ready to Serve Rice.