The days of having friends over to go through your vacation photos is a thing of the past.  So to is uploading hundreds of photos with no real flow or engagement for people looking at the photos.  You no longer have to worry about making a boring vacation photo album thanks to Marriott Hotels.  They have released a new way to share your pictures in a fun, easy and stylishly way with an online application called Tripographer, it lets you edit images, put together slide shows and take your friends on an actual street-view tour of the places you've visited . . . narrated by you!
I tried it and chose last year's family Disney Cruise trip to make my own Tripographer project. Being able to highlight the beautiful scenery of the various destinations we visited during our trip – Florida, Bahamas, Castaway Island – made our trip even more unforgettable.
Here is a screenshot from my family's Disney Cruise that we took last year.  Our son was thrilled to meet Daisy Duck and the rest of the Disney crew.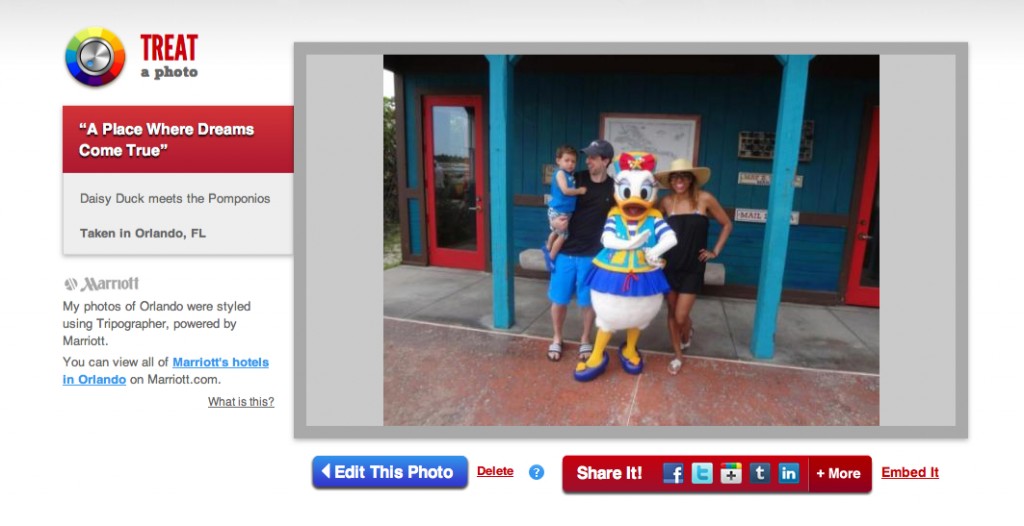 I plan on making use of Tripographer for most of my trips and vacations. It is free to use and so easy to share the details of my trips in a unique way.  As a busy mom putting together the memories of a trip is not something you can easily find time to work on and this site makes the process simple and easy.
The beauty of this application is that not only is it unique but once you upload an image you can apply filters, edit your photos, and share them all on your favorite social networks including Facebook, Twitter and Google+ all in one easy click. First you create an account, this can be done in a matter of seconds when you choose the option to login with Facebook.  Then you add your trip photos. You can upload them directly from your computer or webcam, from Facebook, Flickr or from Instagram.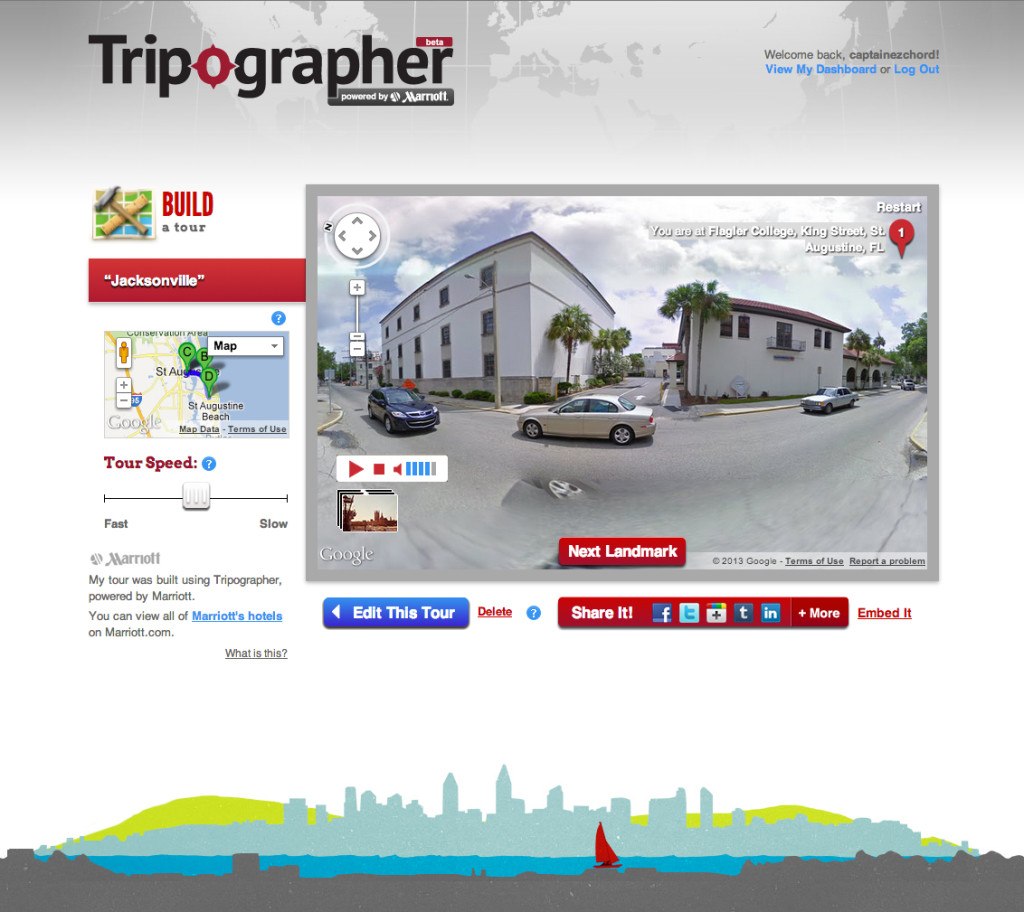 My favorite feature is that you can enter the location of all of the places you visited, add images for each of them and create your own virtual tour.
To learn more about Tripographer, you can visit the site HERE. Make sure to bookmark it so you can use it to showcase your next travel experience.
Disclosure: This post was written in partnership with Niche Mommy Network and Conference.  MommyPosh.com received compensation in exchange for this review however the opinions belong to the author and are not indicative of the company, brand, network, or sponsor.