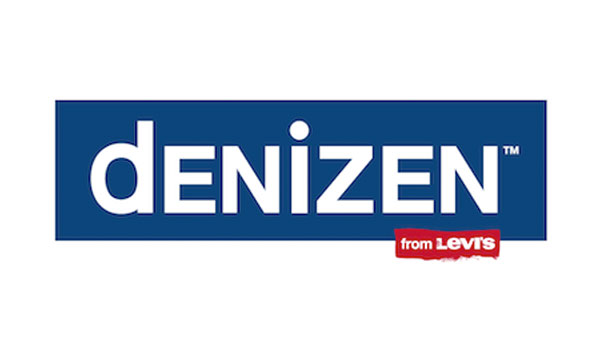 Trying to squirm and wiggle myself into a pair of jeans after giving birth less than two months ago seems like a daunting task, so when I was offered to try on a pair of dENiZEN® jeans for the Levi's® brand for review you could understand my hesitaton, but what had left me intrigued was when I had learned that these are not just your typical pair of jeans, but an award coveted pair of jeans, favored by People StyleWatch in the "Best Jeans Under $50" category!
dENizEN is sold exclusively at Target and on Target.com, and are priced at under $30. And knowing that the dENiZEN brand is made by Levi Strauss & Co., there is no question when it comes to the strength, style and durability of these jeans.
I received the new denim collection just in time for the Spring/Summer season: ankle skinny and mid rise skinny for review. When I took them out of the package, I was immediatly impressed with the quality and dark color of the jeans, which gives the illusion of the "skinny"…just what this post pregnancy body needs.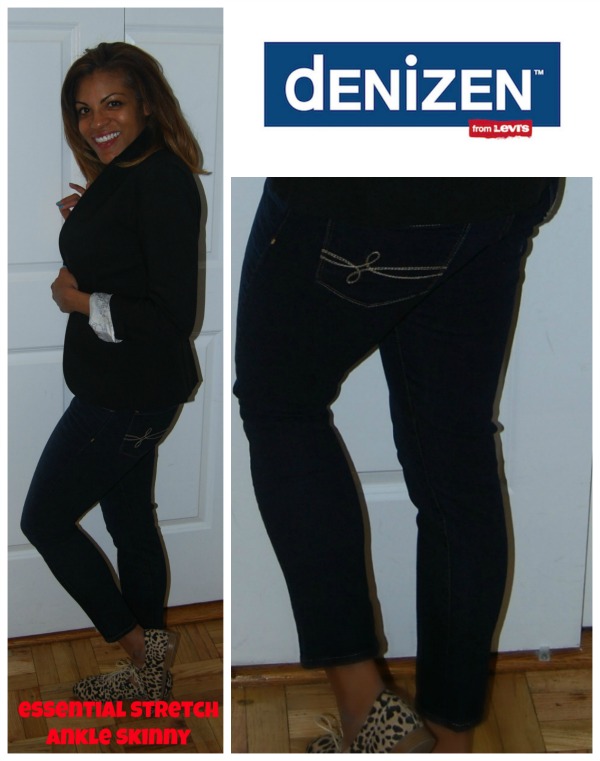 In all honesty, I had never owned, let alone tried on a pair of ankle jeans for the fear of looking like "Steve Erkel", but to my surprise it was just too cute for words, especially when I had paired it with my new leopard oxford shoes from The Gap, I felt right on trend.
The stretchy material hugged my curves in all the right places and the color for sure gave me the illusion of skinny.
Next up was the mid-rise skinny pair and they felt even better.  Although, it had fit an inch or so below my belly button, to my surprise there was no "muffin top" or visibility of my undergarment when I had bent down. Say no to crack, I like to say.   And again it looked great with my new oxford shoes.  Goes to show that you can rock these jeans with a great heel, flat or even a wedge and you will be on trend.
So I believe that my hunt for the perfect pair of jeans is now over…not only is it affordable, but the fit is great.  I will definitely be wearing them often.
dENIZEN brand jeans are available exclusively at Target. The retail price is $24.99-$27.99 for women, $22.99-$29.99 for men and $17.99-$19.99 for kids, which I feel is very affordable.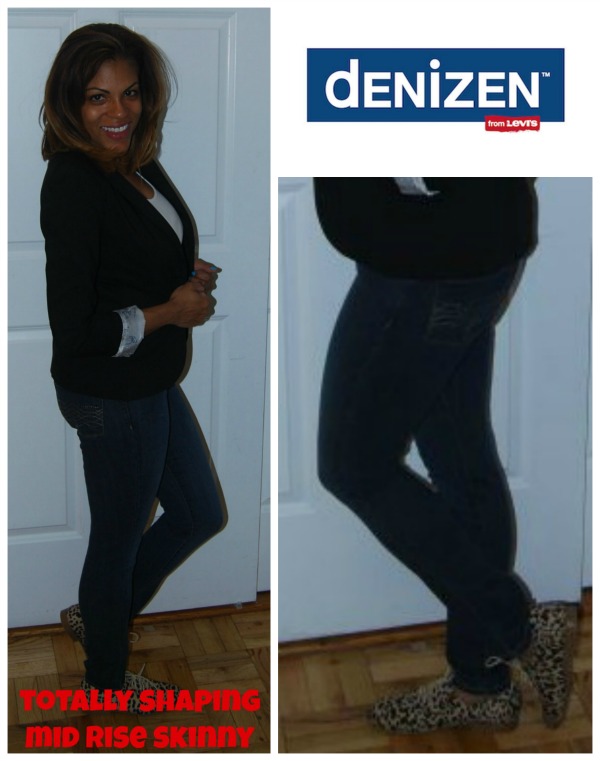 When it comes to comfort the dENIZEN jeans are quite comfortable. The material is thin and soft, and not stiff at all like some jeans can be. Now that Spring has arrived, these jeans are great for this type of weather.
So all in all, the verdict is that these jeans are:  breathable, comfortable, sexy and I give it a two thumbs!  
About dENiZEN® from the Levi's® Brand
In 2011, Levi Strauss & Co. launched dENiZEN® from the Levi's® brand in the United States, with high-quality jeanswear for men, women and kids sold exclusively at Target® stores and on Target.com. Denizen" means "inhabitant": living in a place, living on earth, and belonging to a community of friends and family. The dENiZEN® product collection is designed with the standards of construction and craftsmanship that have made Levi Strauss & Co. famous around the world. The dENiZEN® brand is outfitting consumers today with great-fitting, quality jeanswear and other fashion essentials at affordable prices. Visit www.denizen.com to learn more.
Disclosure: I received complimentary jeans courtesy of Levi Strauss & Co. ™  for review. I did not receive compensation for this post. All opinions expressed here are strictly my own.