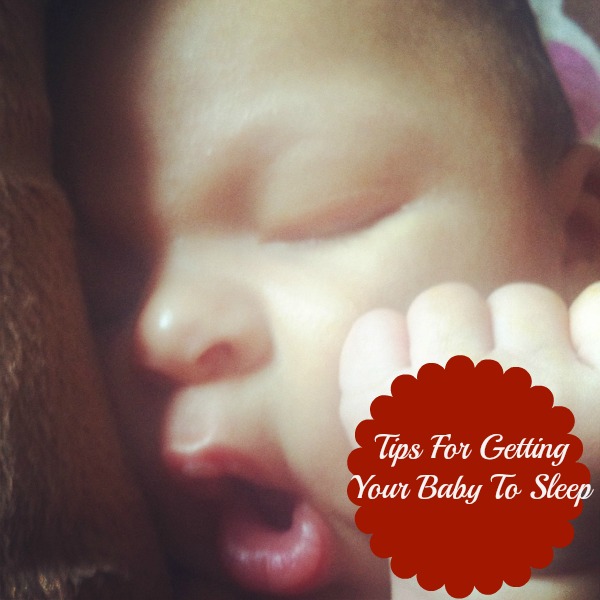 If you are a searching for the secret on how to get your newborn to sleep soundly then this is the review for you.  For his follow up to The Happiest Baby on the Block and The Happiest Toddler on the Block, pediatrician Dr. Harvey Karp has tackled yet again one of the biggest issues we parents face: lack of sleep…
"Sleep deprivation is the number one problem you face as the parent of a young child," says Dr. Harvey Karp.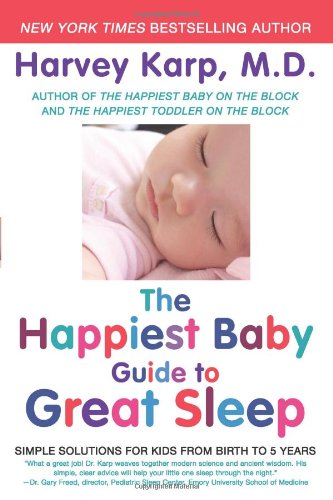 Trying to figure out how to keep my toddler and  newborn to sleep more and regularly seems like an ongoing battle.  Every night its a battle of the sleeps…My toddler uses every excuse in the book to fight bedtime and my newborn cries either to be rocked to sleep or to be soothe by the boob..and quite frankly its getting old.  So when I was asked to review "The Happiest Baby Guide to Great Sleep" by Harvey Karp M.D. , I was intrigued and maybe a little cynical when I read how simple these solutions were. Seriously, I couldn't believe how only a few techniques can make this mama one  happy camper.
In THE HAPPIEST BABY GUIDE TO GREAT SLEEP, parents will learn:
How to train brand new babies to sleep better: Infants can be taught to sleep at least one extra hour from the first weeks of life! Dr. Karp shows how to safely boost baby sleep in just days.
What's the best white noise (and which ones worsen sleep): The right white noise (low pitched and rumbling) is the key to good sleep—even through teething—for all babies. Plus, it even gives parents a more restful sleep
Why parents should always wake a sleeping baby: For good sleep, babies must learn how to self-soothe. The best way to teach babies how to fall back to sleep—when they rouse in the middle of the night—is to wake them just as they're being put into bed.
How to enjoy the benefits – and avoid the risks – of swaddling: Swaddling dramatically improves a new baby's sleep. Yet, many states are shockingly banning this ancient parenting tool. Smart moms should do it and Dr. Karp will teach them how to do it properly and safely.
The importance of powering down: Staring at bright screens at night (TVs, computers, phones) can wreak a toddler and a parent's sleep.    
This best part of this book is that it works for kids from Birth to 5 Years.  According to Dr. Karp, "If you're rocking your baby to sleep and then ease them into bed, when they wake up in the middle of the night and you're not there, it's like, 'Whoa, what happened?'" he says. "Let them fall asleep at the breast or in your arms, slide them into bed after being swaddled and with the white noise playing, and then just wake them up a little bit. They look around for five or 10 seconds, and then their eyes close and they fall asleep. In that 10 seconds, they start to learn how to put themselves to sleep in the middle of the night."
It only took me a couple of pages to realize that I needed to break the bed time bad habits, especially when it comes to bed-sharing.  Dr Karp does not agree with this particular practice,  for the safety of everyone involved.  One major reason he's opposed to bed-sharing with young babies is that they have a tendency to roll onto their bellies, which can cause SIDS.  Dr.  Karp recommends keeping tiny ones nearby; just not in the same bed.  Which is why co-sleepers is the perfect solution for new parents (especially breastfeeding moms). This is just the surface of the book..trust me, this how-to guide is wonderful and Dr. Karp  voice appears to be nuturing and not bagering, which makes  it a great read.
And you thought kids didn't come with instructions….pick up this (non-judgemental) book today and start catching a few more Zs at night.
About the Author: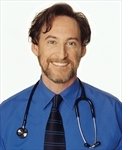 Dr. Karp is the world's leading baby and toddler expert. He has been a pediatrician and child development specialist for 30 years and is Assistant Professor of Pediatrics at thee USC School of Medicine. He has books and DVDs that teach his extraordinary techniques to millions of parents including: Madonna, Larry David, Claire Danes, Jewel, Michele Pfeiffer, Jody Foster and Pierce Brosnan.
Dr. Karp's books have been translated into over 20 languages and thousands of specially trained educators teach Happiest Baby classes across America. He and his work have been featured in National press, including Good Morning America, Dr. Oz, The View, Today Show, CNN, CBS News, ABC Evening News, The New York Times, Wall Street Journal, USA Today, Associated Press, People, Time, Newsweek, NPR and many more.
Look for THE HAPPIEST BABY GUIDE TO GREAT SLEEP
Simple Solutions for Kids from Birth to 5 Years
by: Harvey Karp, M.D.
On-Sale Now
William Morrow Paperback
ISBN: 9780062113320, $15.99
For more information about this and other books by Dr. Harvey Karp by visiting www.HarperCollins.com
To purchase this book visit:  The Happiest Baby Guide to Great Sleep site – http://bit.ly/ZUyHra
Disclaimer: I am participating in a book review campaign with One2One Network. I  received this book from Harper Collins for the purposes of reviewing it. I have not received compensation. My participation in the campaign  enters me into a drawing for a gift card.  All opinions stated are my own.