In honor of Earth Day on April 22, enter to win the JAWS prize pack (Just Add Water System).  Find out more below. 
JAWS cleansers is the refillable, reusable, remarkable way to clean.  Here's how it works: Use up one JAWS bottle, then refill it with tap water and insert the cartridge, screw on the lid and you have a second bottle of cleaner. More refill cartridges are available in a separate two-pack. It's an innovative, easy-to-use, non-toxic* and effective system that reduces plastic in landfills, conserves resources and saves you cash. In fact, when you finish your Just Add Water™ starter kit and buy cartridge refills, you can make 2 full bottles of cleaner for less than $2.00 each.  The cleaner line is regularly $5.99 a bottle (with one refill included).
JAWS cleansers are on  sale  April 14- 27 at all area Balducci's.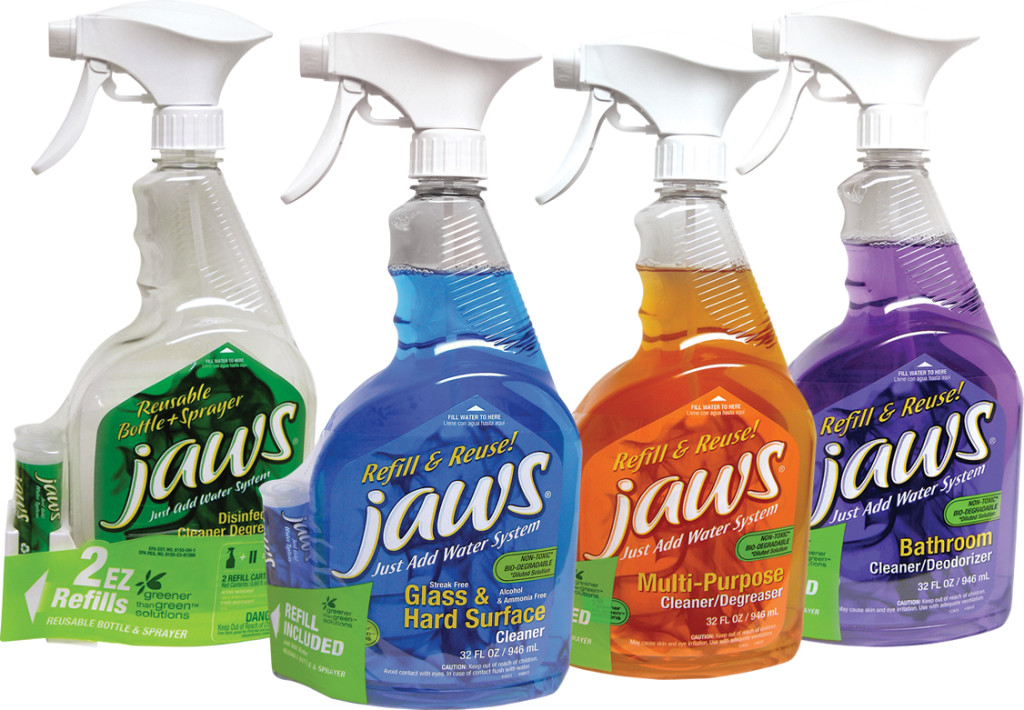 The JAWS line will clean from kitchen to bathroom (www.Jawscleans.com).
Enter to win the nontoxic cleaners , JAWS – a set of three types of cleaners, valued at $15:
JAWS Glass and Hard Surface Cleaner
JAWS Multi-Purpose Cleaner/Degreaser
and Bathroom Cleaner/Deodorizer
And, there will be three winners!