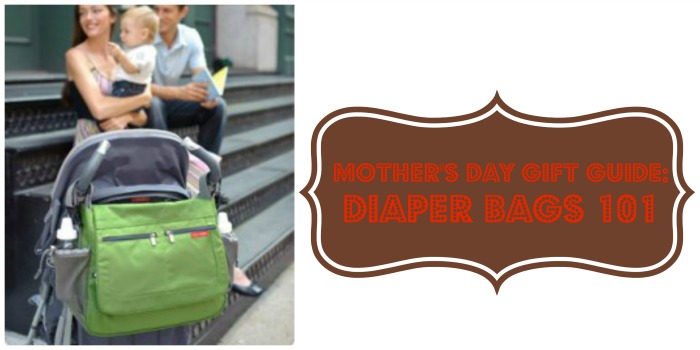 Packing all your essentials for an entire day into your diaper bag can be a daunting task…diapers? wipes? do I have a stylish bag?
Below is your basic diaper-bag checklist and the stylish diapers bags that you just have to have right now: 
Diaper Bag Checklist: 
Diapers
Baby wipes and hand wipes

Diaper ointments
Extra clothes

Bottles and training cups (a.k.a., sippy cups)
Formula, milk and water
Food
Food dishes and utensils
Pacifiers and teethers
Medicine cabinet (sunscreen, bulb syringe, mini first-aid kit)
Toys

Blanket
Changing pad
Diaper bag tips to remember:

Get a quality diaper bag. And get one that's bigger than you think you need, with multiple compartments — the extra room will come in handy.
To save time, get a second diaper bag and keep it packed with diapering accessories and ready to go for shorter outings.
Bring a plastic bag for disposing of waste.
For longer trips, make a list of everything needed on a per-day basis, and then pack accordingly. Double-check when you're done.
Keep leaks at bay by packing liquids, medicines and snacks in separate re-sealable plastic bags.
Always have emergency contact info on hand —— health insurance cards, phone numbers for family, friends and doctors.