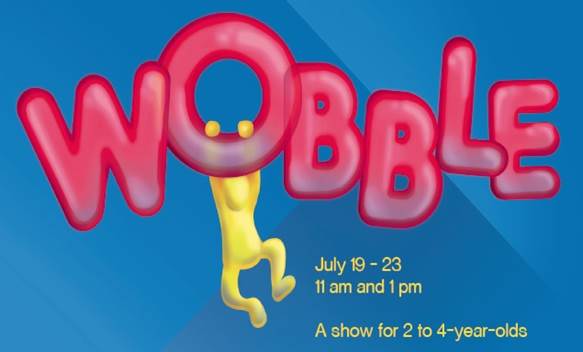 Looking to beat the heat with the entire family? Then check out the upcoming production that has great success in Ireland , called WOBBLE – http://irishartscenter.org/kids/wobble.html – it's a witty, energetic and clever dance theatre piece with no words that has been fascinating kids and allows them to explore the notion of friendship. It was created in collaboration with nursery school professionals in Ireland to provide high quality theatre that entertains, educates and stimulates children and young people.
Check out the promo video to get a glimpse of the show.
Me and my family already has plans for the July 20 showing, so if you are looking for a fun filled weekend then purchase your tickets today and use the discount code MOMMYPOSH on the site –  https://web.ovationtix.com/trs/pr/924169/prm/MOMMYPOSH or just mention it when calling the box office at 866-811-4111. The discount is for the IAC member rate ($10) and gen admission is $12.
For one week only I am giving away 4 tickets for the July 19 show.  Enter via the rafflecopter below.