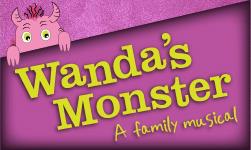 On Sunday, my family and I beat the heat and headed to NYC to view a family musical called "Wanda's Monster: The Musical".  This was Lil B's first time at a musical so I was extremely excited for him to catch the show and for him to meet his all time favorite musician and the shows lyricist, the talented Laurie Berkner.   Laurie Berkner was and still is heard being blasted throughout our home and on car trips…I even catch myself humming (and sometimes even out loud) her tunes, which are not only catchy, but  heartfelt.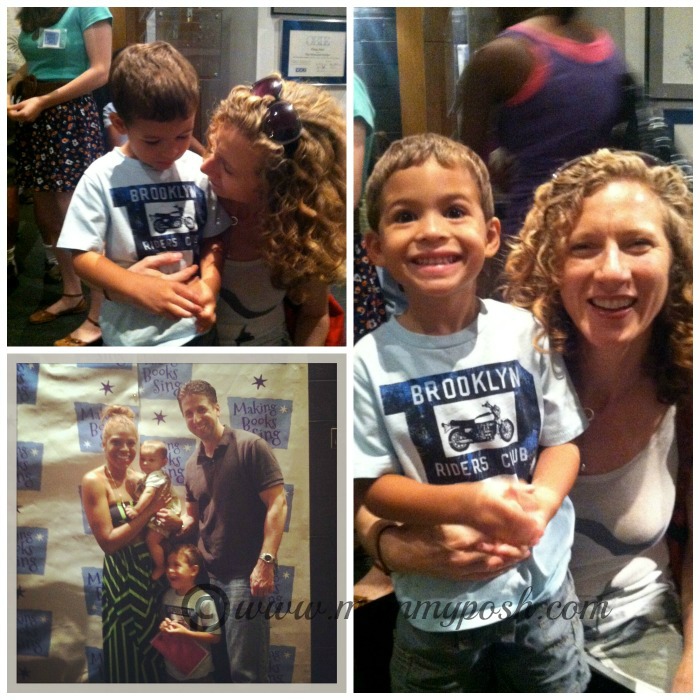 Once the show started Lil B was  dancing and moving his feet to the opening's catchy tune and to his favorite tune "Monster Boogie" (which is on Berkner's "The Best Of  The Laurie Berkner Band"CD, Amazon).
Wanda's Monster is about a girl named Wanda, who insist that there is a monster living in her closet. Hadn't we all feared something when we were younger? I know I did!  Till this day I still fear things, but you learn to put your big girl pants and face them head on….So while Wanda desperately tries to convince her brother that there's a monster in her closet, she learns through her  Granny A.K.A the Rock star grandma, about facing her fears and thus we watch Wanda transform into a brave girl.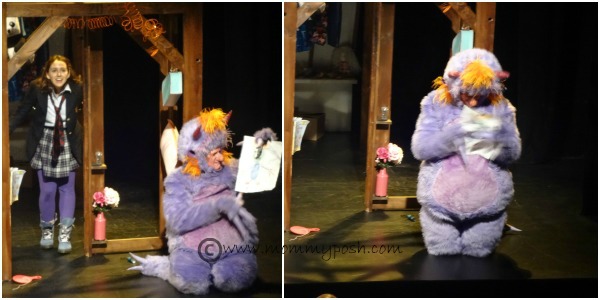 What a great message….for kids of all ages.
Wanda's Monster is a 60 minutes performance without an intermission. Which was perfect for my little one…he was enchanted by the music and just loved the adorable monster.  He loved the monster so much that during pictures he placed stickers on his fur…awww
After every show there is a 20 minute meet and greet with cast members in the lobby! Here we are with the entire  cast of Wanda's Monster. From the left we have me with Lil T, Wanda's brother Bobby, the Monster that lives in the closet, Lil B, Wanda with her rocking Granny and my hubby.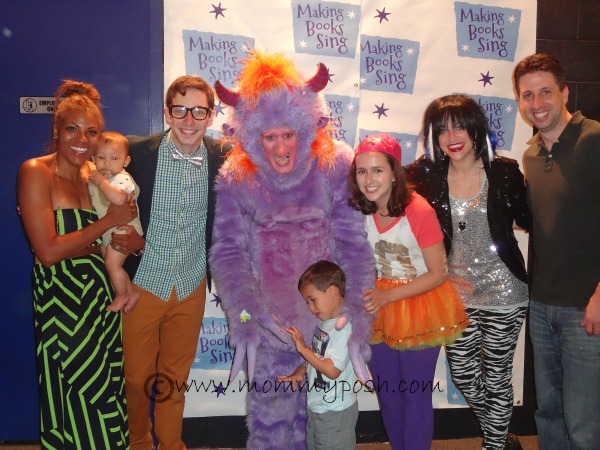 Wanda's Monster is now playing from July 13th – September 8th, 2013
at Vineyard's Dimson Theatre
108 E. 15th st at Union Square in Manhattan
Tickets are on sale NOW!
Mommy Posh readers Save 25% using the code MBSAVE
for more information on times & dates click and to purchase tickets click below
 Special thanks to our friends Making Books Sings, Honest Tea and Quiana from Go Go Squeez who were on hand to celebrate this special Sunday event with us.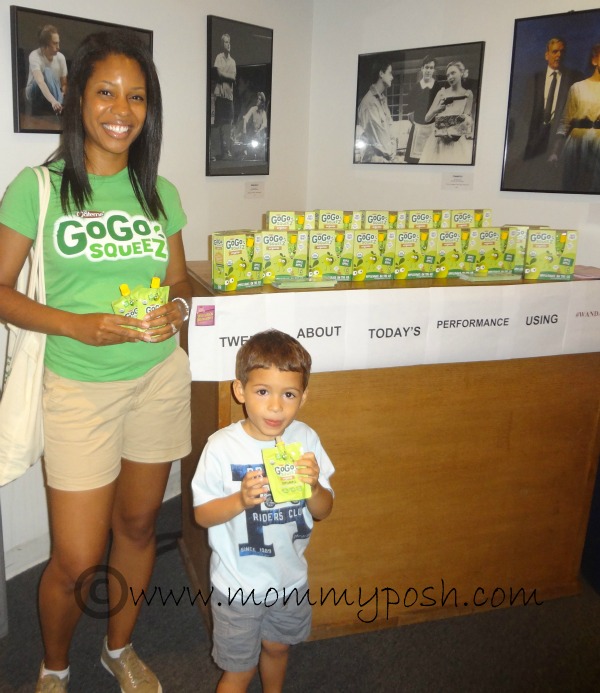 I was invited as media to this event. No other compensation was received. Any personal views expressed are always 100% my own.