Not all haircuts are created equal. Short hair has its own needs to consider. With that in mind, we put together four hair care tips for keeping more closely cropped locks looking lovely.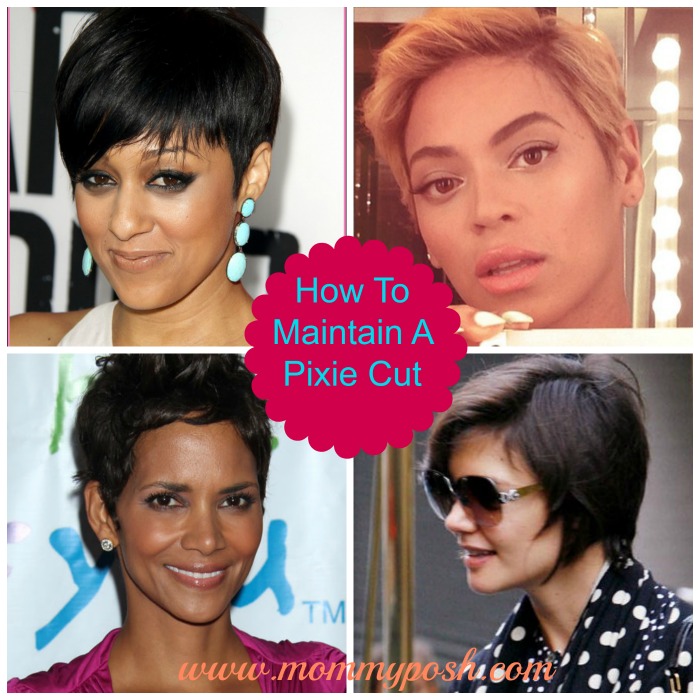 Get regular trims: The most important thing to remember when it comes to keeping short hair looking great is to maintain the shape. Short hairstyles need to be cut every four to five weeks to keep it looking its best.
Control frizz:  Add finishing glosses and shiny leave-in products. Frizz  can be minimized by the weight of longer hair, but for a sleek bob or cute pixie  cut, the frizz needs to be managed every day in order to maintain the style of a  short haircut. Try Moroccan Oil Hair Treatment (Amazon, $37)
Develop a healthy hair routine: Use a custom blend of products that work specifically for short hair to maintain the style. Maintaining a good shampoo and conditioner routine is important because even though the hair is short, it still needs to be kept healthy and shiny. Try argan oil-based styling product to keep hair soft, manageable and looking great.
Don't forget about your scalp: You might not realize it but your scalp should get the same attention you give the rest of your skin.  Build-up on your scalp can mean flakes, dryness and irritation (no thanks!). Think about adding an exfoliating scalp treatment to your short hair care routine.
Avoid product overload: If you've been relying on an array of styling products to keep your strands in shape, it might be time to take a break or at least be choosier with what you use. Certain hair care products can do more harm than good in the long run. Don't overuse products like gels and pomades that can make hair look dull and greasy. It's also good to keep in mind that over-use of these popular short hair products can clog the hair cuticle and make hair lackluster, causing strands to look oily and lifeless.
Feel free to use the STYLIST KEYWORDS when you request your pixie cut:
For an Edgy pixie mention – Fringy, whispy, flirty, long bangs, feminine, soft, piecey, cheek-length sides.
For a Classic pixie mention – Very short, tapered in back, baby bangs, sharp, clean,  rounded shape, cut-out around the ear. effortless and timeless.
For a Sexy and Sophisticated pixie mention – Tapered sides and back, swept off the face, messy, height on top. Romantic
For a Hip and Modern pixie mention – Long layers on top, tapered back, long bang, side swept bangs, straight and smooth.