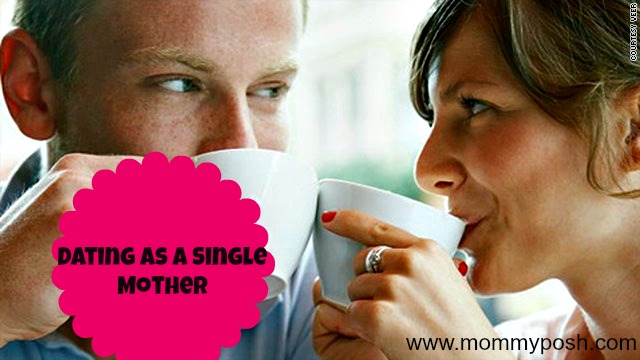 Becoming a single parent can turn your world upside down, but getting back into the dating game can work wonders for your confidence, recovery and new lease of life. The dating scene might have changed a lot since you last dipped a toe in, but moving past your difficulties can be the key to winning back the wholesome happiness you once had. So without further ado…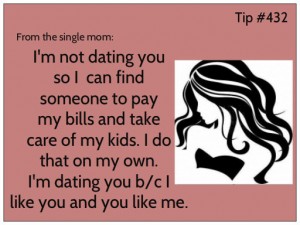 Are you ready to date?
Before you can truly consider looking for a relationship you have to ask yourself whether you really are ready to begin dating again. If you ask yourself this question early on, not only will you be saving yourself potential heart break – but you can also avoid hurting someone else. You may fool yourself into believing that you love the person you have rushed yourself into a relationship with; but what if they truly love you?
Are you prepared to hurt someone by allowing them to fall for you when you have no intention of returning those feelings? Take your time – the dating game has no time limit.
Waiting Too Long
As mentioned, there is no limit on the amount of time that you can take in order to prepare yourself emotionally and physically, for a new relationship. However you should be aware that the longer you remain single, the more difficult it can become for you to find a partner. It's a human characteristic that we forget how to communicate with, and act around, the opposite sex. In a secure and loving relationship, we don't have wandering eyes and we don't vie for the attention of others – and if we're out of practice, how do we get it back?
As we spend longer alone we can also become set in our ways and our routines. Temper your patience with your desire, don't jump in too soon but don't leave it too long. This kind of wishy-washy advice might seem a little useless, but more often than not – you know when it's the right time…
Limited Budget and Limited Time
As a single parent it can be extremely stressful to try to find the time to recognise a forming relationship, as your children are always going to be one of your main priorities, or your only priority. Open your eyes! You are a mother, you are never going to 'have' time; so make time!
If you want to find Mr. Right with your already meagre budget you are going to have to find the time to explore the dating world and put a little effort into the chase. A relationship requires two and rarely works if only one person is doing the graft.
What do I mean by effort? For starters, try wearing something sexy – he doesn't have to see your best and bustiest lingerie on the first or second date. By wearing an item of clothing that raises your self-esteem you will come across as a naturally confident and sincere person; in turn this will increase your chances of obtaining a second date.
On the other hand, you don't have to focus on lingerie to feel sexy. Wearing your favourite blouse or a good pair of shoes can make you feel just as fabulous as a pair of your fanciest pants.
Introducing your Children
It's understandable that your children are your world – so to get close to your new partner you're going to have to introduce him to your children sooner or later. How are you going to go about it and when is the right time?
Long story short: there is no 'right time'. There is only the time when you are reasonably sure of his commitment to you and you're prepared to take a risk and let him become a part of your life.
Plan a family day out for you and your children and invite your partner to tag along – this shows that
you want him to be a part of your family but he's going to have to work his schedule around you and your children.
One thing that you should remember at all times is that by introducing too many men to your children you can cause them to form issues regarding insecure attachment and the loss of parental figures.
There are a number of other problems that you may face as a mother looking to get back into the dating game, but if you remember just one tip it should be this: follow your instincts. Your instincts can alert you to the true nature of your gentleman friends long before you could get to know them and understand their real intentions.
With that in mind, do not confuse your instincts with paranoia. Paranoia will prevent you from finding love by defending you against threats that do not exist.
___________________________________________________________________________________________________________________________
Author: Lynn Reid works alongside the marketing team at Lovestruck Hong Kong. Lynn spends a large amount of time extending and sharing her knowledge of speed dating and online relationships in order to aid others on their journey for love.