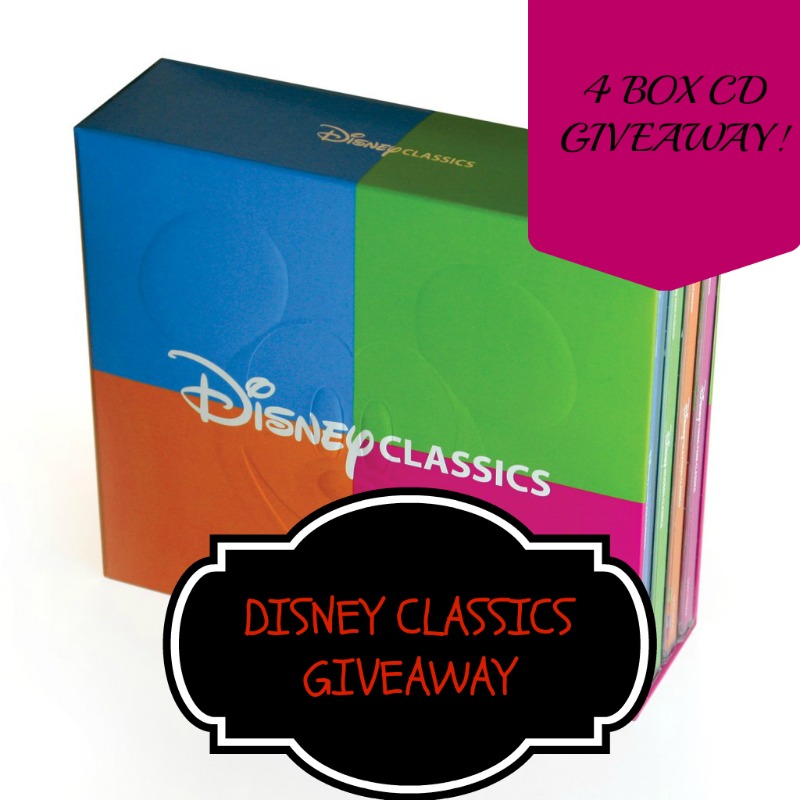 The Mickey Mouse Club has you humming M-I-C, see you real soon, K-E-Y, why? because we like you!, this is irresistible Disney magic!
As a Disney fanatic, this is the gift that keeps on giving… I've been listening to Disney music for as long as I can remember.  I even had the Cinderella soundtrack on LP and remembered how I couldn't wait to come home from school to listen again again and now that my kids are listening to the same songs, I can't help but get reminiscence of my childhood.   Here are just a few Disney songs that I sure you simply can't resist sharing with your children and that will leave you day dreaming of your childhood.
So just in time to celebrate the 90th anniversary of the Walt Disney Company, Disney Music is releasing an amazing 4 CD box set of classic Disney tunes. The box set is currently available for pre-order on Amazon ($42.88) and will be released on November 12, 2013. Special bonus for box set purchasers: a new medley of Disney hits by YouTube a capella sensations Peter Hollens and Alex G. Peter and Alex create fully orchestrated songs using only the sounds of their voices. See below to get a sneak  peak of the songlist +an  awesome giveaway for the entire family.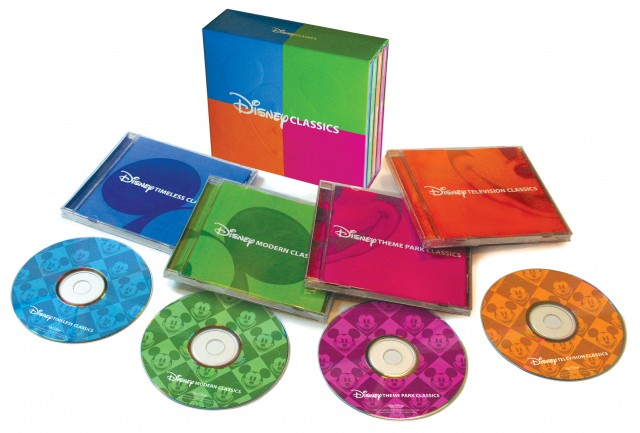 The four discs each have their own themes:
Modern Classics (Under the Sea, Circle of Life)
Theme Park Classics (the Finale from Fantasmic, The Tiki, Tiki, Tiki Room)
Timeless Classics (When You Wish Upon a Star, A Spoonful of Sugar)
Television Classics (Mickey Mouse Club Alma Mater, Duck Tales theme song)
I'm really excited to be able to offer a giveaway for a Disney Classics CD Box Set! To enter for your chance to win this awesome music collection from Walt Disney Records, simply use the Rafflecopter for below!
This is a sponsored post from One2One Network and Walt Disney Records. All opinions are my own.