Now that Thanksgiving is over, Black Friday is old news, and everyone is getting focused on stocking hung by the chimney with care you can't forget another thing that happens this time of year – it gets freezing cold!  If you have the same feeling about the gold you need to take a look out West…way west to Hawaii.  You can check out all Hawaii has to offer at their official tourism site – GoHawaii.com.  The video below shows just some of what Oahu has to offer.  Blue water, soft sand, fine food, entertainment, and romance.  Hawaii offers you variety with multiple islands each with their own feel and excitement.
If you do make it out to the islands there are a couple of big time surfing competitions taking place in December.  The O'Neil World Cup of Surfing at Sunset Beach takes place from November 24 to December 6 and the Billabong Pipeline Masters at Banzai Pipeline from December 8-20.  You canget more info here TripleCrownofSurfing.com.  If surfing isn't your thing the 2014 NFL Pro Bowl will kick off on January 26 in an all new alignment to make things more fun for the fans.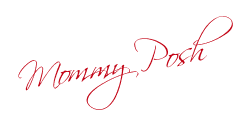 Did you enjoy this article?