There's alot to talk about when it comes to hygiene in our household, so when it comes to discussing our bathroom habits there is simply no embarrassment. As a mom of two, one still in diapers and the other (thankfully, potty trained), what we use on our bums is very important to us. So, when the folks over at Cottonelle reached out to me to help them spread the word on bum talk, this was a no brainer.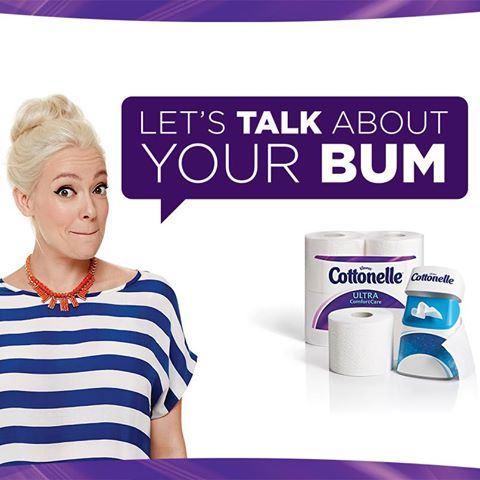 As a family, we may not always see eye-to-eye, but when it comes to our bathroom routine, we are all in sync, all thanks to Cottonelle wipes. The Cottonelle brand has been a staple in our household for many years and now with our growing family, our daily routine has become that much easier all thanks to the brand. With my oldest wanting to tackle his independence during potty time, I no longer fear a messy cleanup. Knowing that his bum is clean and fresh, makes this mom's work that much easier. And did I mention that wipes are perfect for adults too…especially for this mom on-the-go, its perfect! I can continually keep up my clean and fresh routine when I am way from home.
So, a word to the wise, Cottonelle wipes should be part of everyone's daily routine. Still on the fence about how to care for you bum? Then check out this awesome video featuring documentary filmmaker Cherry Healey where she gets people talking about their bums and the benefits of Cottonelle. Did someone say "Aha!" moment?
Gotta love those Aha moments. For more information visit Facebook.com/Cottonelle to talk with Cherry and others about the Cottonelle Care Routine and then try it for yourself.