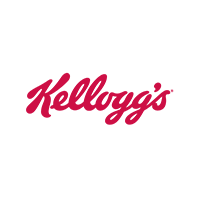 As a mom on the go, it can be hard coming up with meal ideas for the entire family, but thanks to my partnership with Kellogg's® I can now share meals that are not only tasty, but perfect for making your day to day that much easier.  In the coming weeks, I will be sharing with you great start tips from Team Kellogg's® on how to keep your family going in 2014, from ways to exercise to creative snack packers. So stay tuned for my first scheduled post next Wednesday featuring Kellogg's® no-fuss products that are not only good for you, but is easy accessible just for you on-the-go moms.  Enjoy!  
Kellogg's® believes that From Great Starts Come Great Things®. So we're helping Moms start every day with a tip from the top athletes of Team Kellogg's™ and Team USA dietitians. The thirty days leading up to the Sochi 2014 Olympic Winter Games will each feature fun pieces of advice to help families fuel just like the athletes of Team Kellogg's. To see all 30 tips, visit Kelloggs.com/GreatStartsTips.
Disclaimer: Compensation was provided by Kellogg's via Glam Media. The opinions expressed herein are those of the author and are not indicative of the opinions or positions of Kellogg's.