I realized last week when it was 5 degrees outside that my thin leather driving gloves were not keeping my hands warm at all when pushing a stroller.  When I can shove my hands in my pockets I was fine, but trying to push a stroller with your elbows isn't exactly safe.  So this week I finally picked up a pair of 7AM Hand Warmers which are so amazing.  My sister in law suggested them last year and I laughed her off, but that was a mistake.  I am able to keep my hands glove free, keep them warm while pushing, and I am still able to quickly do anything.  Give the baby a puff, fix a boot, or tighten up his stroller winter warmer.
If you are looking for a simple winter stroller accessory for under $50 that you really will get some great use out of I would suggest you pick a pair up.  A little Mommy Posh approved product!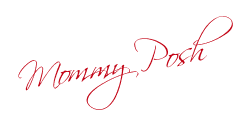 Did you enjoy this article?