Preparing meals for the entire week can be a daunting task and coming up with unique and healthy snacks can be just as imposing. Instead of racking your brains for just your typical or ordinary snack why not think outside of the box and combine items that may already be in your fridge with a Kellogg's product.
That's why today I am especially pumped to share with you Tip #7: Perfect (Snack) Pairing from the Tips for a Great Start series from Team Kellogg's. The food pairing methodology opens a whole new world of possible food combinations.  What you sometimes get sucked into when you are busy getting things together at home you sometimes just end up passing around  a small bag of cookies or chips.
I am not a stranger to giving into a sweet tooth or a salty craving, but I don't want to make those types of snacks a habit with my kids.  I try to maintain a healthier choice for snacking between meals that will be enjoyable and filling for my family.  Something easy to whip together is my peanut butter, Kellogg's Rice Krispies banana treat.  This treat can easily substitute peanut butter with almond butter in this recipe.   Simply take a banana, cover it with peanut butter, roll it in Kellogg's Rice Krispies and cut it into pieces and EAT!   They are fun to make, quick, easy, and tasty.  My son loves them because he gets to help my make them which in turn makes him excited to dig and and tell me how delicious they are.  Not a bad way to get your kids enjoying that fruit.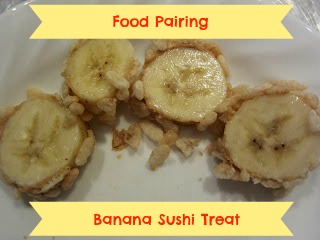 But sometimes I want something even sweeter for a snack. So by adding honey in lieu of peanut butter makes this treat the perfect pairing for a sweet snack any time of the day. Food pairing makes cooking more exciting for the entire family. Being able to come up with new and interesting meals to combine with, can create extensive dialogue and fun interaction for the entire family. I loved that I was able to make a snack that is not only healthy, but tastes really great. I cannot wait to get in my kitchen and experiment more with Kellogg's products.   For even more tasty flavor combinations, check out the slideshow below to see what other snacks and even meals can be paired together with Kellogg's products.
Ice dancers Meryl Davis and Charlie White enjoy Kellogg's snack pairings also so be sure to check out more helpful tips from Team Kellogg's sponsored page on Tend.com here, so they can read more Great Starts Tips!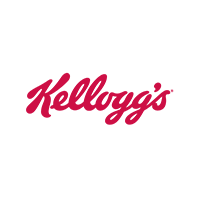 Kellogg's® believes that From Great Starts Come Great Things®. So we're helping Moms start every day with a tip from the top athletes of Team Kellogg's™ and Team USA dietitians. The thirty days leading up to the Sochi 2014 Olympic Winter Games will each feature fun pieces of advice to help families fuel just like the athletes of Team Kellogg's. To see all 30 tips, visit Kelloggs.com/GreatStartsTips.
Disclaimer: Compensation was provided by Kellogg's via Glam Media. The opinions expressed herein are those of the author and are not indicative of the opinions or positions of Kellogg's.