Small Business Big Game kicked off July 31 and had tens of thousands of small businesses enter for the chance to win more than $25 million in rewards and offers to help them succeed. Then the field was narrowed to just 20 that Intuit's 8,000 employees around the globe voted on to determine the top four finalists. Now with only a few days to go before the Super Bowl it is time to decide which of the four lucky finalists will get a featured sport during the Super Bowl on Sunday.
Of the four finalists up for the huge top prize I am a fan of Barley Labs out of Durham, NC.  As a stay at home mom raising two boys you look for opportunities to build something of your own without giving up being a mom.  In this case it is a couple that started a dog treat business from their house from the left over grain from a home brewing hobby.  They don't have a big factory, commercial kitchen, or staff and they are striving to make a small passion a success.  My husband and I can relate to that because we would love to be able to develop this site and several other family friendly sites into a successful network that would allow us to have the freedom to raise our family without being tied to a corporate clock.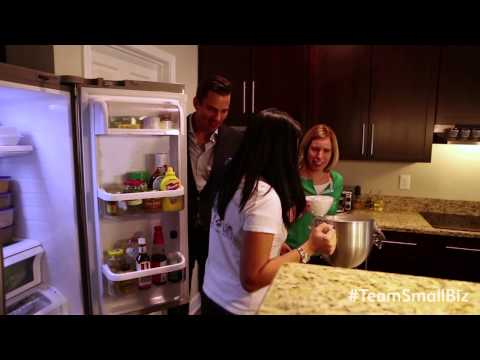 I wish Barley Labs th ebest of luck this week along with the other three finalsts.  Even if they don't win all four finalists do receive a nice little prize package to help their business grow.
In addition to vying for the ultimate prize, all four businesses score big no matter what outcome. As finalists they will receive:
Free, lifetime use of Intuit small business solutions, including Intuit QuickBooks, payroll and payments.
Professionally produced advertising for their business.
A meeting and business advice from entrepreneur and reality star Bill Rancic.
An all-expense paid trip to New York for a big game viewing party held in their honor.
More information on the top four is available on the Small Business Big Game website at www.SmallBusinessBigGame.com.  To join the Small Business Big Game social conversation, share on Facebook and Twitter using #TeamSmallBiz. Full rules are available at www.SmallBusinessBigGame.com/rules/