The morning of Lil T's first birthday, I was sad and lonely…not only was I sad that my youngest was now considered a toddler, but this was the day that I deemed the last day of breastfeeding – forever.
Related Post: What I Love About Breastfeeding
Since my husband and I decided not to extend our family anymore and knowing that Lil T was going to be my last baby, I felt the need to go the extra mile with him.  Savoring every moment was simply an understatement. And breastfeeding was simply the easiest way of not letting go.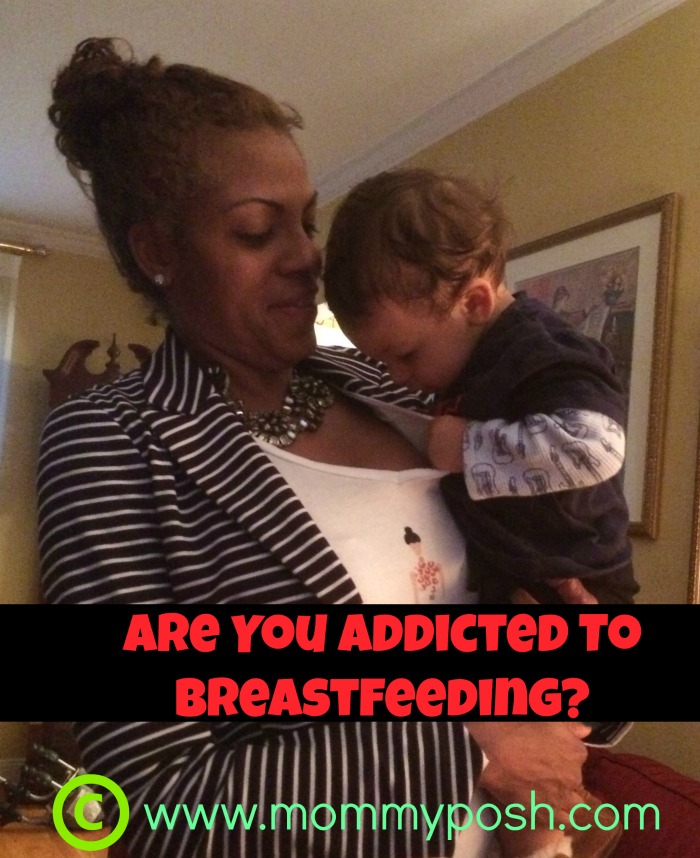 This is my last baby.  
Although I complained to my mom friends about wanting to rid my nursing bras and how much I disliked engorgement and leakage, I simply could not get myself to want to stop nursing.  I first gave myself 6 months, then 9 months (my oldest weaned at this age). So soon after I decided that I eased my way into weaning, for the both of us.
Nighttime was our bonding time. Of course, I missed my sleep, but I yearned for Lil T's wake up calls.  I would usually wear my hair down so that he could play with it while I nursed. It was our thing. I thought that he needed it in order to fall asleep. Or was it ME  that needed it???!!
A few days into him turning a year, I went on a much needed girls weekend away, sans the breast pump.  My husband introduced whole milk and to both of our amusement, he liked it, he really liked it!
And this is when I decided that this would be the moment that I no longer needed to nurse Lil T.  And to my dimise he hasn't asked for it once.  He now reaches for the sippy cup with whole milk and slurps it all down.
No longer are the days when he would peek down my shirt and grab my breast for relaxing.
Related Post: Call The Milk Truck For Breastfeeding Help
Now, I'm sitting here, feeling sad and lost that this journey has come to an end.  I can remember the first moment he latched on to the moments I constantly soothe him to sleep. Well, now I just have to look forward to other first…and realize that we both were soothing each other.
What first do you miss the most with your children?