This is a review in partnership with The Niche Parent Network & Conference. All opinions are my own.
Exactly what the doctor ordered just in time for flu season…a warm, delicious bowl of soup.  So long before the "Soup Nazi" Seinfeld episode, The Original SoupMan, Al, had lines out the door at Al's Legendary NYC store located in the heart of NYC.  So when I was asked to review the The Original SoupMan world famous soups to Celebrate National Soup Month I couldn't wait to devour. Was great about this BPA free brand, is not only can it be served as a meal, but can be combined with other ingredients for a delicious, new recipe. Just check out the  individual packages for recipe suggestions.
If you are looking for soup that is a convenience, you have to try this  'heat and serve' soup. Plus, you don't need a can opener!
The family and I tried the Chicken Noodle Soup and we give it two thumbs up for a heat and serve soup.  This has to have been the most unique tasting chicken noodle I've tasted in a long time!  As I found it very tasty and delish, my husband on the other hand found is a little bit spicy, as he is adverse to flavors.
On these cold winter days and nights and especially cold and flu season, this might just be a tasty and convenient way for you to still have a hearty meal with out a lot of fuss.
For more information, visit The Original SoupMan online.
You can purchase The Original SoupMan's soups at over 500 Walmart locations, over 750 Stop & Shop, 1400 Safeway stores, Giant, Martin's Supermarkets, plus other grocers across the nation. Find a store near you here: http://bit.ly/16FyefS. Joining the company's four classic recipes in grocery stores – Lobster Bisque, chicken Noodle, Lentil and Tomato Bisque – are three new flavors – Crab Corn Chowder, Chicken Gumbo and a Seinfeld classic, Jambalaya.
Disclaimer:  This is a sponsored post in partnership with Niche Parent & Network Conference.  All opinions expressed in this post are 100% mine.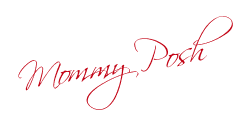 Did you enjoy this article?