Sarah Jessica Parker stopped by the Wendy Williams show today to spill the tea on the "Sex & The City 3" and showcases her new shoe collection for Nordstrom. Check out some stills of her appearance and get an up close look at the SJP Collection on the next page.
I was totally fan-ing out today while watching the Wendy Williams show today..my fashion icon MIZ SJP stopped by to spill the dets on the her shoe collection, SJP Collection, her kids and the possibility of a "Sex & The City 3″…say what???!!
Just like Wendy Williams, I am almost always glued to my TV set on the weekends as they reun on the E! Network and or Style Network  "Sex & The City" marathons.  I love the fashion, the way they portray NYC and her love for BIG..my least favorite season though was the introduction of Jack Burger…ugh, was not a fan of that relationship.   Anyways, so when I heard that Miz SJP was stopping by to friend in my head, Wendy Williams, I ran home to get a front row seat.
SJP's conversation was just so natural and geniune…a true icon to say the least!
She chatted about her son, James Willke, 11 and mention that he is "a good decent person".
RELATED POST: Stylish Moms Over The Years
She immediatley gives the signature Wendy Williams "How You Doin?"  to the crowd.  Too cute.
ShoeCam Alert:  From her new SJP Collection.  Every shoe has her very own signature embossed on the back stitich. The shoes retail between $195 and $500. The shoes are made in Italy and were created hand in hand with Parker's business partner George Malkemus, who is also CEO of Blahnik USA.
Simplicity is so beautiful.  The Signature "Carrie" shoe is shown here.   ther 70's and 80's were her inspiration in creating the line.
RELATED POSTS:  The Carrie Shoe Line is Here
What took her so long to create her shoe line?  She needed the right designer, backing and line.
Although I love the entire line, my favorite has to the be the "Lady" in Geranium Grosgrain. Its stunning  and would look  perfect with a pair of jeans.
The collection also includes a flats, flip flops few handbags and a classic trench coat that is available in beige and navy.
So to answer the age old question, will there ever be a Sex & the City 3?  She answers…."I have the perfect story line, but can not promise anything will happen."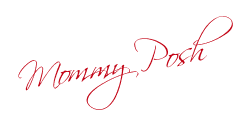 Did you enjoy this article?