Today is #TBT (Throwback Thursday) and I wanted to share with you the day I met "friend in my head" Sarah Jessica Parker.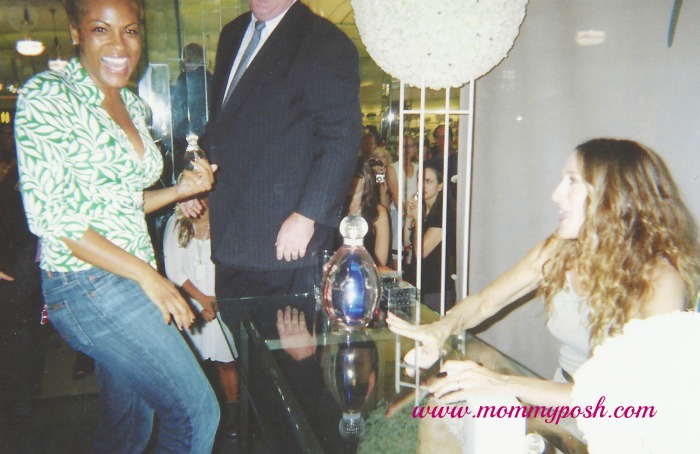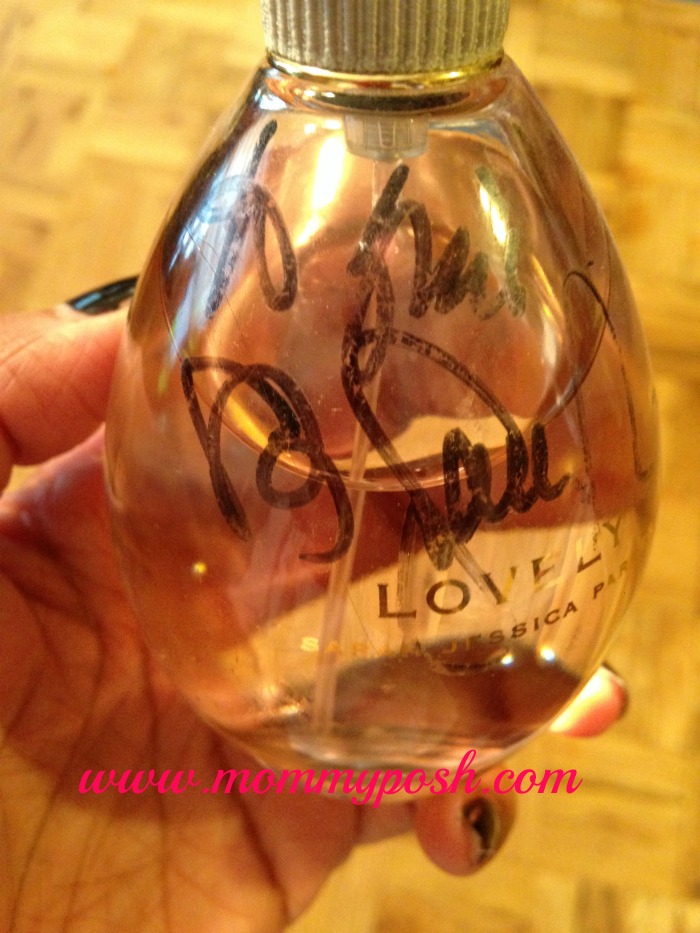 RELATED POST: Stylish Moms Over The Years
In 2006, I had the opportunity to wait patiently on line at Madison Avenue's Lord & Taylor to have a meet and greet with Miz SJP on the launch of her fragrance line "Lovely". 
RELATED POST: 10 Things Carrie Bradshaw Taught Me
Once I saw the advertisement posted in a New York paper, I squealed "OMG, OMG…SERIOUSLY OMG"
"HOLY MOLY, I AM FINALLY GOING TO MEET SARAH JESSICA PARKER!!!!!!!"
As a fan of her character "Carrie Bradshaw" and our share of love for fashion and "unconditional love", I must say, this day was an absolute dream. I remember sneaking of for an early lunch break and ran over to L&T (thankfully it was only a few blocks away from my job).  I was about number 20 in line and couldn't believe my luck for being in the same building as SJP…I had to pinch myself!  Finally it was my turn and as you can tell from the picture I was in absolute awe!  SJP/Carrie Bradshaw was exactly how I had expected her to be.  She was not only kind, but complimentary, and graceful.  I remembered telling her that I "considered myself to be the Black Carrie Bradshaw".  She was so honored to hear me say that and graciously signed the bottle to her fragrance.
As you can see from the signed "lovely" bottle that it's still full…because I cherished this moment so much I felt it to be considered a sin to use it, so what's a girl to do?  Buy another bottle!
I remembered being shunned away by security and that my Q&A with her was so limited, so you imagine how special this photo is to me.  So even though I only have this one photo to share, Sarah Jessica Parker touched me in a way that I don't think I will ever be able to explain or put into words.
Thank you, SJP, for a moment I will never forget and for making this fangirl's dream come true!