I had never imagined that 5 years into motherhood I would still be a Stay-At-Home mom…always being on the go, commuting to and from work and handling my own check book was my routine, so you could imagine how deciding to become a stay at home mom was a choice that I did not take lightly.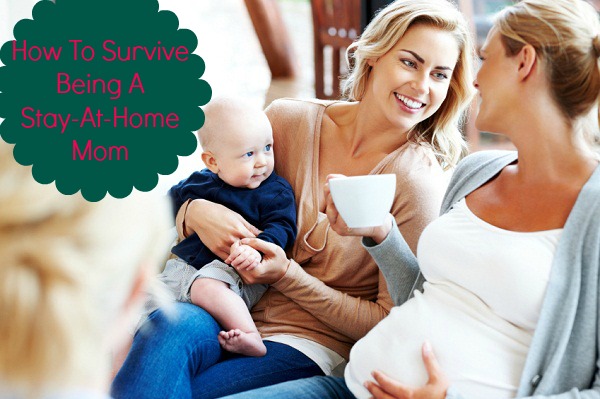 Related Post: Stop Apologizing For Being A Stay At Home Mom 
So with each and everyday being a new experience I wanted to share with you some tips and lessons learned from surviving the stay at home blues:
1. Get out of the house:  Stay active in mommy and me groups. Check your local Gymboree (babies can join up as early as 1 month old), public libraries and Barnes & Noble for free mommy and me meet up groups. Just think of motherhood as being apart of a secret society and sorority of gals gabbing it up – about breastfeeding, latest baby trends and secrets to having your baby sleep throughout the night.
Related Post: How To Be A Happy Mom 24-7
2. Find An Outlet: From cooking, crafting, and blogging….whatever it is, make it your own and use that time for creating your own space (yes, a kids free zone) and opening your mind to creativity.
3. Create Structure:  I set my alarm 30 minutes before everyone else is the house, this give me enough time to shower, have breakfast, dress and yes even put on makeup. Then begin to plan your day with you little ones, whether they are in school or still to young for a nursery program
4. Get active & exercise:  Every since I turned the big 4-0 last year I vowed to take care of myself inside and out, so by eating clean and excersing 3-4 times a week definitely ables me to keep up with my active boys.
5. Connect With Your Friends: You need to keep being yourself and not just the mom with the kids!
6. Get Dressed:  It's so tempting to spend all day looking like I just rolled out of bed, but I've found that just by getting up and showered and putting on a little make-up, I move through my day much more easily. When I'm showered and dressed and looking fresh, I feel good physically and my mind actually feels sharper.
7. Don't feel guilty by having a glass of wine or two.  
8. Work smarter an not harder.  Its OK to ask for help.  Just picking up a gallon of milk can be a chore and a burden when dealing with a feisty 2 year old, so why not team up with another parent in your neighborhood and take turns picking up food, dry cleaning and sometimes carpool when necessary.
9. Daddy Time:  I tell the kids, 'Mommy is having her quiet time, so if you need something, tell Daddy.' I close and lock the door. I turn the radio to my favorite station, indulge in my favorite bubble or bath oil, make the water nice and warm (sometimes I have a cup of tea or wine), grab my favorite magazine or a novel, and slide in.
10.  Look Ahead: This too shall pass…Either you get through the terrible stuff by knowing it's not forever, or you put it into perspective by reminding yourself that the good stuff — the sticky kisses, the cute little tutus — will also soon be gone.