Disclaimer: I participated in an Influencer Activation on behalf of Influence Central for OshKosh B'Gosh. I received a promotional item to thank me for my participation
With on the trend collections, OshKosh B'gosh has always been the go-to store when it comes to shopping for my boys. While you may think that OshKosh only carries denim and the World's Best Overalls, the #ImagineSpring line features a whole new assortment of fashionable looks for Spring that you and your kids are sure to love.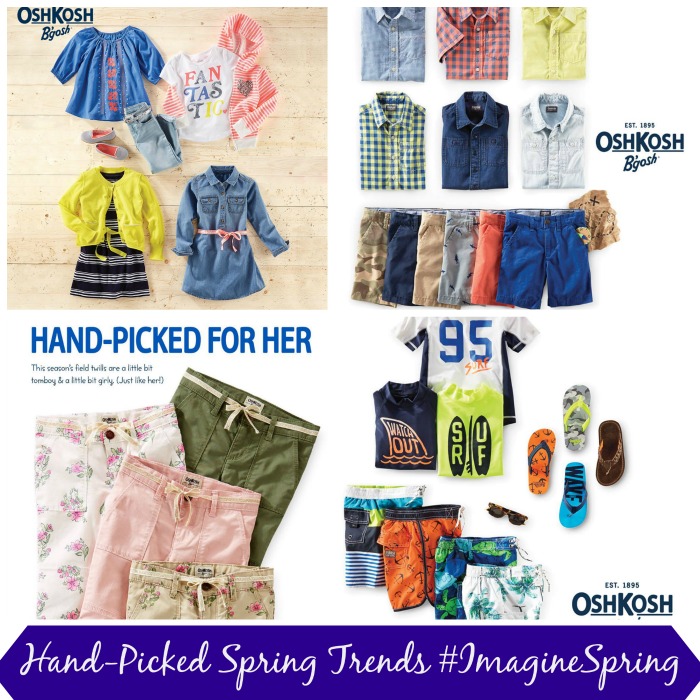 So, just in time for Spring and especially for Easter Sunday, I visited my friends over at OshKosh B'gosh in anticipation to browse their trendy-est Spring collection and was wowed the moment I walked in.  With $100 gift card in-hand as well as a 25% off coupon I was able to not only shop for my 5 year old (size 5T) but for my 2 year old (2T/3T) as well and indeed I had hit the jackpot….
Since bold colors and stripes are huge fashion statement this Spring, I was excited when I  spotted these short sleeved polo tops and adjustable waist jeans.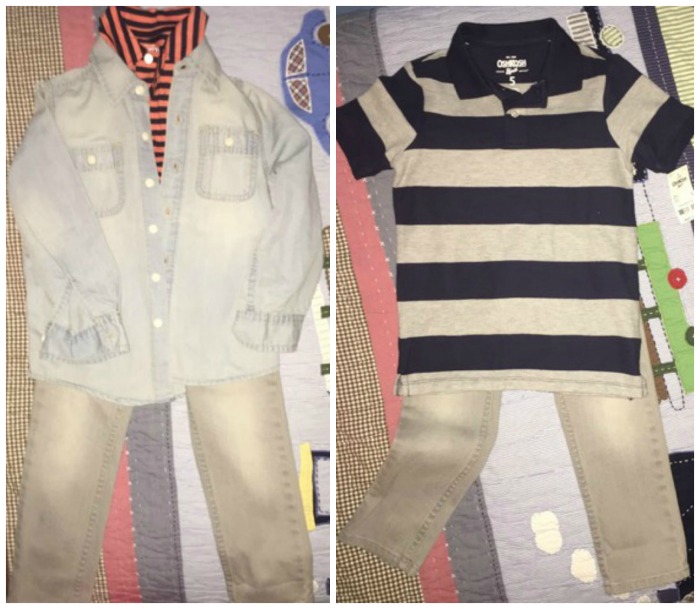 Here I was able to mix-n-match a few of my favorite finds: (Left) 2 pocket denim shirt, striped jersey polo (Right) Striped Pique Polo  paired with skinny jeans – ash grey wash.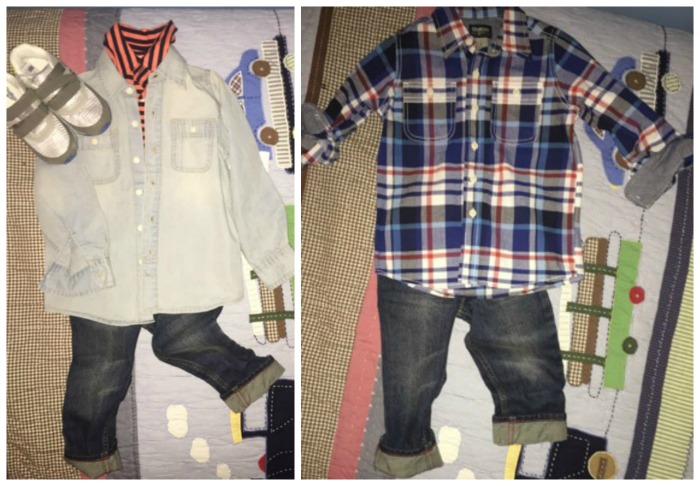 And what is a fab outfit without a vintage logo pair of shoes to complete this look.  (L) 2-pocket denim shirt, striped jersey polo (R) Two-pocket plaid shirt  both paired with classic jeans – blue jean wash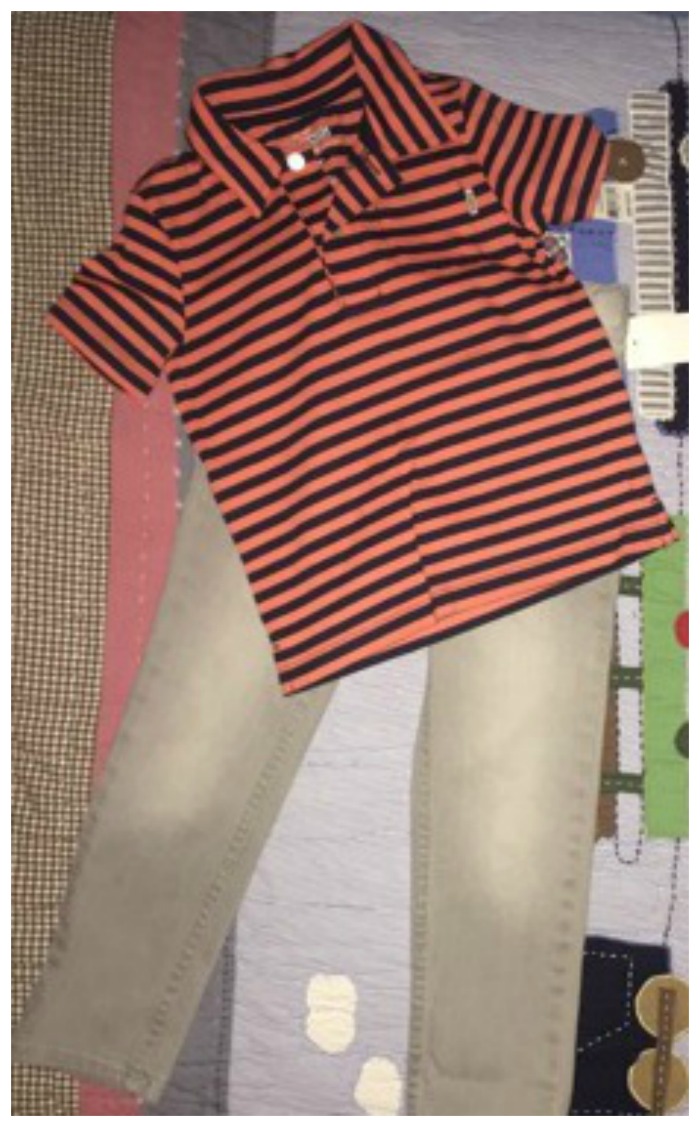 Here's another look: Striped Jersey Polo paired with skinny jeans – ash grey wash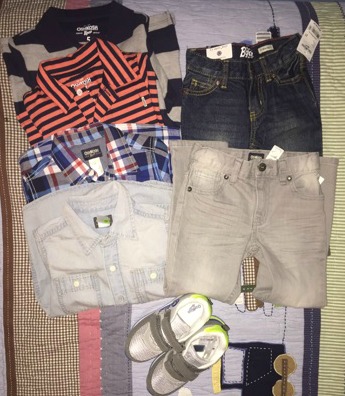 I think most moms of boys will agree with me, the boys apparel market is slim to none, but whenever shopping at OshKosh you'll be thrilled to notice the optimistic colors, hand-drawn graphics, timeless and trend-relevant styles that are age-appropriate – size 0-12, easy, relatable and real. Visit here to find one in your area and don't forgot to use this awesome below.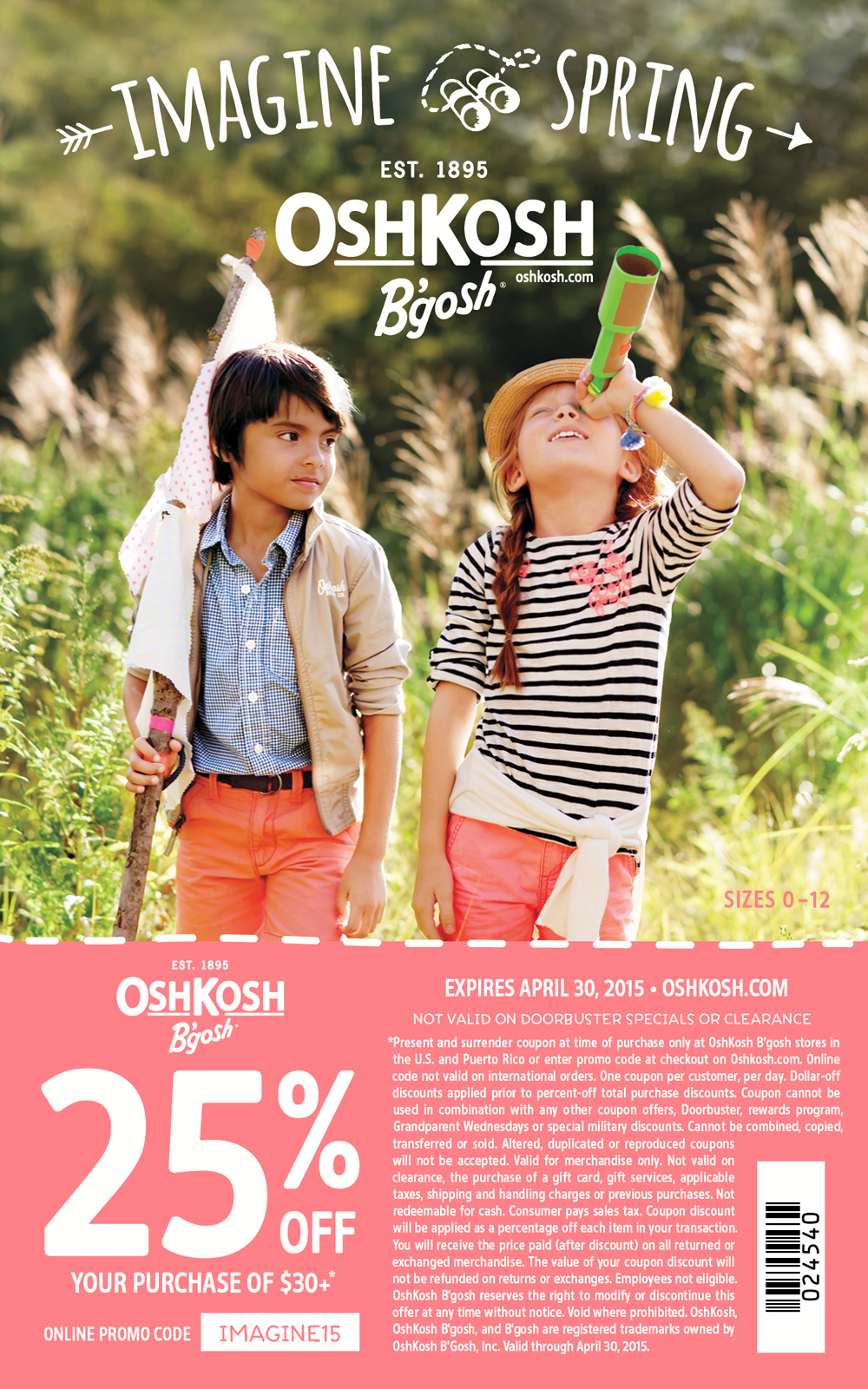 Facebook: https://www.facebook.com/oshkoshbgosh
Twitter: https://twitter.com/OshKoshBgosh
What does your OshKosh Kid have in-store this spring?