Last week, I attended the Kate Spade flagship boutique located on 789 Madison Avenue to view their Spring collection, I also had the opportunity to meet with fellow bloggers while sipping on champagne and mini cupcakes (delish!)..what an awesome way to kick off the spring season!!
photos by Jonathan Castellanos 
Hosted by Evelyn Amick of Indialynrose.com, this was the day that little girls dream of, playing dress up and gabbing it up for the other lovers of fashion.  This truly made this mommyista giddy with excitement.
Here are some highlights and fashion trends to help kick start your fashion wardrobe:
Attending a wedding this spring? Opt for this gorgeous fitted Angelika Dress in nisbet blue or the Stelli Dress in lucky green worn by Family Lifestyle blogger/vlogger Betsy V.  Love the flare, fit and deep pockets which are perfect to carry that lipgloss for those quick beauty fixes.
Isn't this the cutest crop top and short combo?  Blogger, Danielle Wilson is seen wearing the Madison Ave. Collection Floral Lummi Top and Madison Ave. Collection Majory Short.
Leafy Floreal Synna Pant and Calf Sleeve Top 
Madison Ave. Collection Leather Nicola Dress 
(L) Pleated Peplum Top and (R) Stripe Ramona Top in lucky green both paired with a Tweed Fringe Short.
Disclaimer:  All views and opinions addressed on the post are solely 100% of MommyPosh.com.  No compensation was given.  Fashion swag bag items provided by Carmex, Chantilly Dallas, and Dove.
Special thanks to Vive Mejor® – a platform offering Latinas the opportunity to simplify and improve their lives via new enhanced recipes and up-to-date beauty and lifestyle solutions – for providing the Dove products.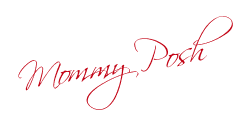 Did you enjoy this article?