Nothing helps us get off our butts like a new wardrobe to accompany an activity.  So livelier than boring black capris — RBX Active delivers an exciting look that are perfect for mastering sun salutations. Her's what you'll need to get that awesome gym  look…
Heck, working out can be dreadful tasks, but with the right workout gear anything is possible.  Because, let's be honest, it's way less intimidating when cute clothes are involved.
You now officially have no excuse to let your summer fitness goal fall behind.
1. You can never go wrong with the right tee 
2. Don't be afraid to add some color to your fitness wardrobe. Add THE DIGITAL CAMO LEGGING to you wardrobe. The best thing about these leggings is that the fabric pulls moisture away from the skin to keep the body dry.
3. How cool are these glasses?
4. Time to upgrade your running shoes.
To celebrate the newly launched site, enjoy this coupon code for 25% discount – good through 7/31/15. There will be free shipping added for purchases over $50 AFTER the coupon deduction.
THE CODE IS Active25.
*Disclaimer: I received a pair of camo leggings from RBX Active for review purposes.  All reviews are solely of MommyPosh.com*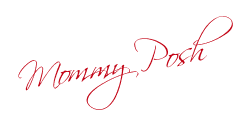 Did you enjoy this article?