Running does not require much gear. Really, all we need is a pair of shoes and a place to go. The open road is very forgiving if you're prepared. So let's get a list of the top 7 must have items for all runners.
1. Running watch: Even the most basic watch – something that has the ability to start and stop is good enough. But my favorite thus far is a GPS, they provide instant feedback on the run. Sometimes having a GPS can make you run faster than you need to. At the end of the day, the most important data you can get from a run is how long you've run for.
2. Storage: You read my review here on the product that allows you to live a hands free life.  Store your ID, keys and money all in thus cool gadget.
3. Running shoes: If there's only one thing you must buy, it is running shoes. Go to your local running store where they deal with runners all day long.  These are my favorite running shoes, they are comfortable and provides me with arch needed for running.
4. Running bra: Wearing a running bra supports everything from bouncing and jiggling. 'Cuz gravity already stinks – ya know what I'm talking about?!
5. Moisture underwear: Keep the moisture out while running with comfortable stretchy tongs.  
6. Safety: Something like Road ID is a great way to notify someone who you are in case of an emergency.
7. Tunes:  Its all in the music when I'm running.  So without getting tangled with all the wires, check out these wireless earbuds.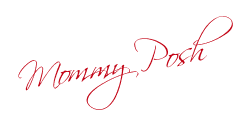 Did you enjoy this article?