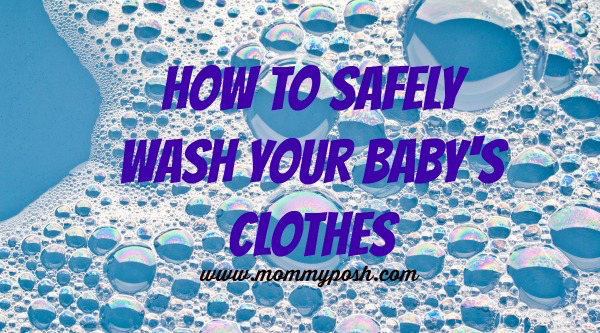 Babies get through a large amount of clothes for a short time because they grow fast and need new ones very soon. It is important to know how to wash and keep clean your baby's clothes. Babies have delicate and sensitive skin that should be protected form harsh chemicals and substances. Here you will learn some smart ways to wash your baby's clothes which you can apply for fresh smelling and safe laundry.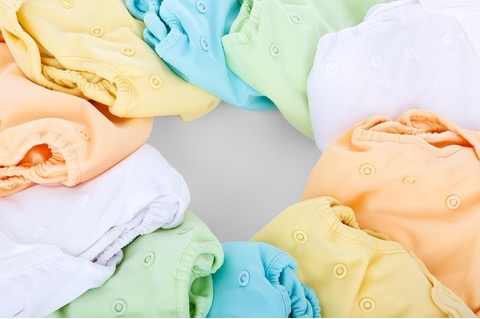 It is recommended to wash your baby's new clothes before wearing for the first time because you don't know where they have been. All babies have delicate skin which should be taken care of. To clean the clothes you need a washing machine, a dryer or a line and some gentle laundry detergent. For eliminating stains use suitable stain removers and sprays. You can use mild soap instead of detergent and fabric softener which doesn't contain dyes or perfumes.
First you should check the clothings' labels for indicating how they should be washed. Separate the clothes by colour to protect them from fading and bleeding. Adjust your machine to the warmest possible water that has been indicated on the labels of the clothes. For removing stains pre-treat the areas with the spray or product designated for the purpose and continue with the following steps. Add the detergent to the water, fill the clothes in the machine making sure you don't overfill it.
Turn the machine on to complete one wash cycle. If the stains aren't removed from the clothes after the first wash repeat the washing cycle. Repeat the rinsing cycle to make sure the soap residue is removed form the clothes. Some babies have more sensitive skin and soap residue left on the clothes can irritate it. In the end, hang the washed clothes on the line to air dry or put them in the dryer.
Don't worry if the stains have left traces on your baby's clothes. With the next washings they will fade and eventually vanish. It is more important to don't harm your baby's skin and create rashes than making his clothes look impeccable.
Some parents prefer non-biological detergents to wash their babies' clothes. Biological detergents contain enzymes that are effective in removing stains but can irritate the skin of the newborns. If you baby has sensitive skin you can switch to non-biological detergents for laundry. There are specially formulated detergents for washing the clothes of sensitive baby skin which are very appropriate too.
Wash the clothes at 30 or 40 degrees C. Check the labels of every clothing you buy for your baby to see if it can be machine washed. This way you won't have to burden yourself with hand washing if the clothing turns out to be not compatible for washing in the machine.
Cleaning your newborn clothes should be done with care and attention. Using of aggressive and harsh detergents with chemicals and perfumes can cause allergic reactions and skin irritations. TenancyCleaners N10 suggests to check the labels of the clothings and provide suitable cleaning with mild soap and the warmest possible water. This will remove the dirt and although stain traces may still be visible, your baby's health will be protected. By using the most appropriate and saving cleaning products for clothes you will achieve best results.
Avoid using harsh detergents and prefer the mildest products for your baby wash. Don't use fabric softeners which contain perfumes and dyes that can cause allergic reactions and skin irritations. Rinse the washed clothes a few times to avoid leaving detergent or soap residue. If any rash appears on the baby skin contact a doctor to examine it. If you use a mild soap for your laundry you can include your baby's clothes in it. In other cases wash them separately.