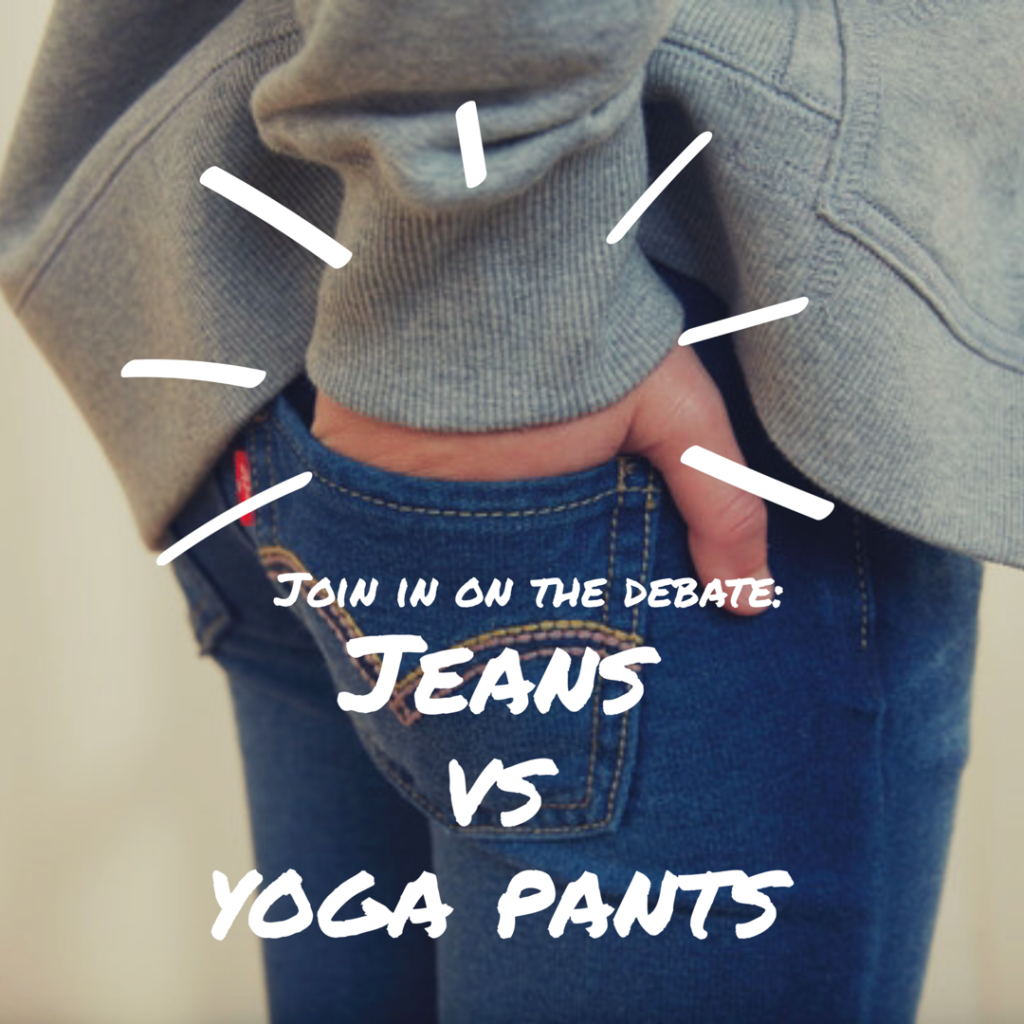 Image credit via Flickr
Its that time of year…nope not Fall, but the moment where we are surrounded by yoga-pants-wearing-lovers, seen everywhere on moms at school drop offs.  Prior to kids, the only reason I would have been seen wearing a pair of yoga pants was because I was in fact going to yoga and don't let me see another woman wearing one simply to run errands "are you that lazy??!". Now lets fast forward seven years later and what was I thinking..those women were onto something, onto a phenomenon for the generation of moms. Are jeans the thing of the past?
Well,  if you are still on the fence, here are five golden rules for working your gymwear into your daily routine:
While yoga pants and jeans both have their pros and cons..I can't say that I see what the big deal…fashionistas everywhere has even labeled this new trend of wearing yoga pants (with no intention of doing yoga) called Athleisure.
Here are five rules of introducing gymwear into your daily routine:
1. They are so comfy even when you feel fat or bloated. You can instantly hide any midsection bloating with the comfiness of these stretchy yoga pants.
2. Never let them see you sweat.  
Workout apparel is made from performance fabric, so it's quick drying, it's odor resistant and it's moisture wicking.
3. Accessorize appropriately.
Pair it of with mirrored sunglasses, a structured leather jacket, and a simple tee.  The key is that the piece has a sleek, sporty feel itself.
4. Accessible in your closet
You can easily find space in your closest for these easy to fold items in your dresser draws and it won't take up a lot of space.
5. You can wear the same one mutiple times in a week. Remember moms, judgment free zone!