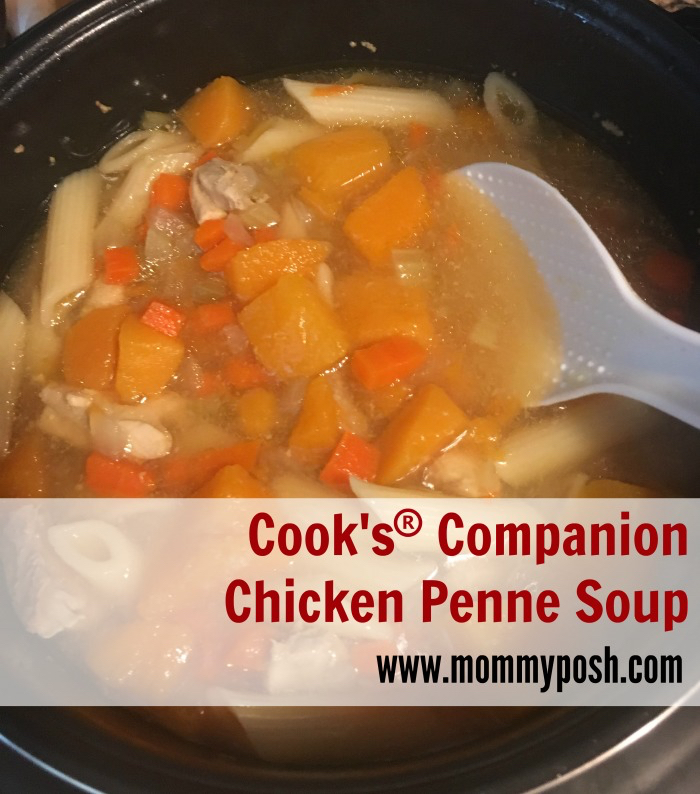 Has the winter cold and flu season hit your house yet? It has for us, and hopefully it won't last that long! I don't know about you, but nothing tastes better than homemade soup from my now new favorite…so today, I'm sharing with you a easy chicken soup recipe that will be enjoyed by the whole family and its all thanks to this home appliances –  Cook's Companion Wonder Pot, plus be sure to enter the giveaway below.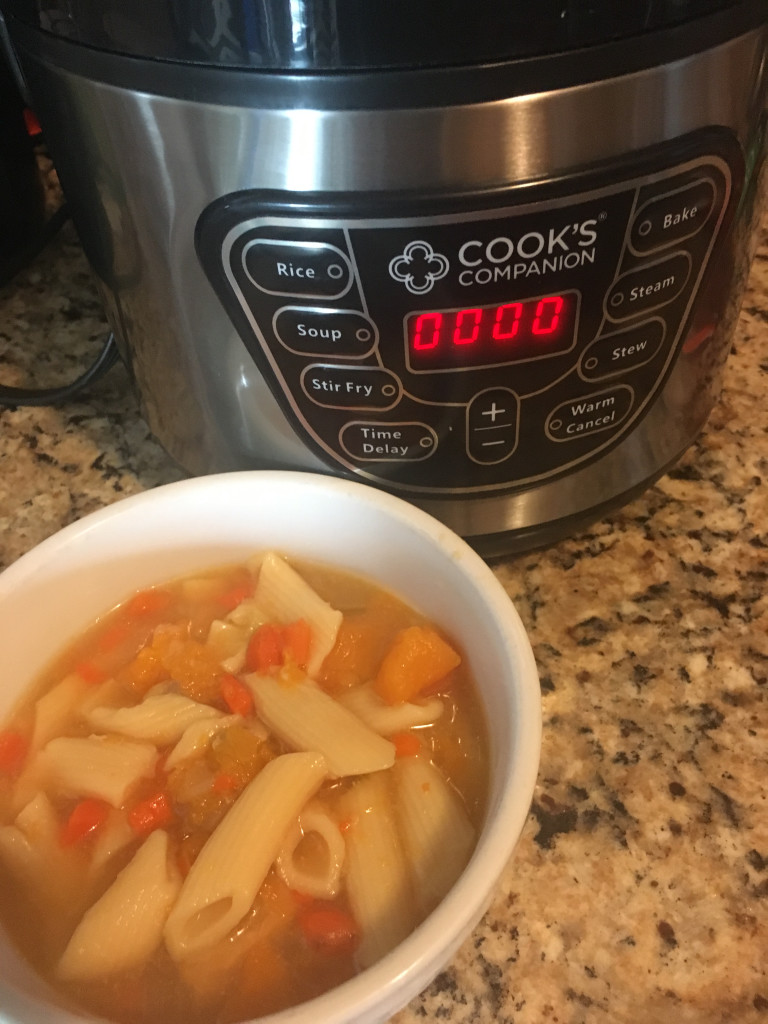 One of the things my kids love is Chicken Soup. So when I received Cook's Companion Wonder Pot for review (and giveaway) – which has six cooking modes including Steam, Stew, Rice, Soup, Stir Fry and Bake – I just had to try out my go-to chicken soup.  What makes this item perfect is that I am now able to replace multiple kitchen appliances with Cook's Companion Wonder Pot.  This will no doubt become one of your favorite home goods.
Here's some other product features that makes the Wonder Pot that much more awesome: 
Perfect 3.2 qt capacity for smaller meals
Easy-to-use programmable digital controls
Easy cleanup and quick release of food with Whitford Fusion ceramic nonstick inner cooking pot
Digital touch screen for easy operation – no knobs to pull / turn
Your appliance is safe for countertop use
Automatic Warm setting keeps food warm so your meal is fresh when you want it
Comes with handy accessories including steam tray, rice measuring cup and serving spatula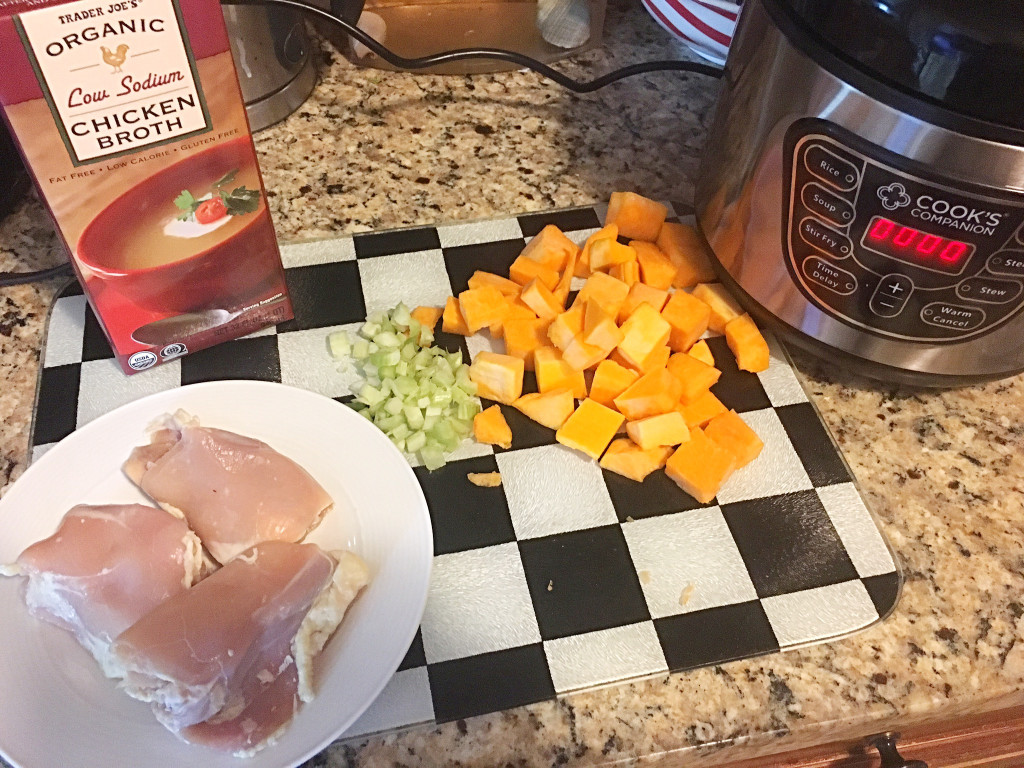 This recipe calls for just a few simple ingredients such as chicken broth (I used Traders Joe's Organic Low Sodium Chicken Broth), chicken (my preference is thighs, they are just juicier and tender to me), carrots, onion and celery, a little garlic and spices, squash and then penne (for me penne adds a little thickening to the soup) and if you cannot find penne you are welcome to use egg noodles.
Ingredients:
32 oz of Trader Joe's Low Sodium Chicken Broth
1 pound boneless, skinless chicken breasts or thighs, cut into bite sized pieces
2 cups carrots sliced
2 cups of squash or pumpkin
3 stalks celery sliced thin
1 whole onion finely diced
1/2 tablespoon dried thyme
1/2 teaspoon dried rosemary
1 whole bay leaf
1 1/2 tablespoons salt
1/2 tablespoon freshly ground black pepper
16 ounces penne
DIRECTIONS:
Add carrots, celery, onion, ginger, basil, oregano, and rosemary to Wonder Pot.
Arrange chicken on top of vegetables and season with salt and pepper.
Add broth and water (1 cup) .
Press soup and change dial to cook for 4 hours.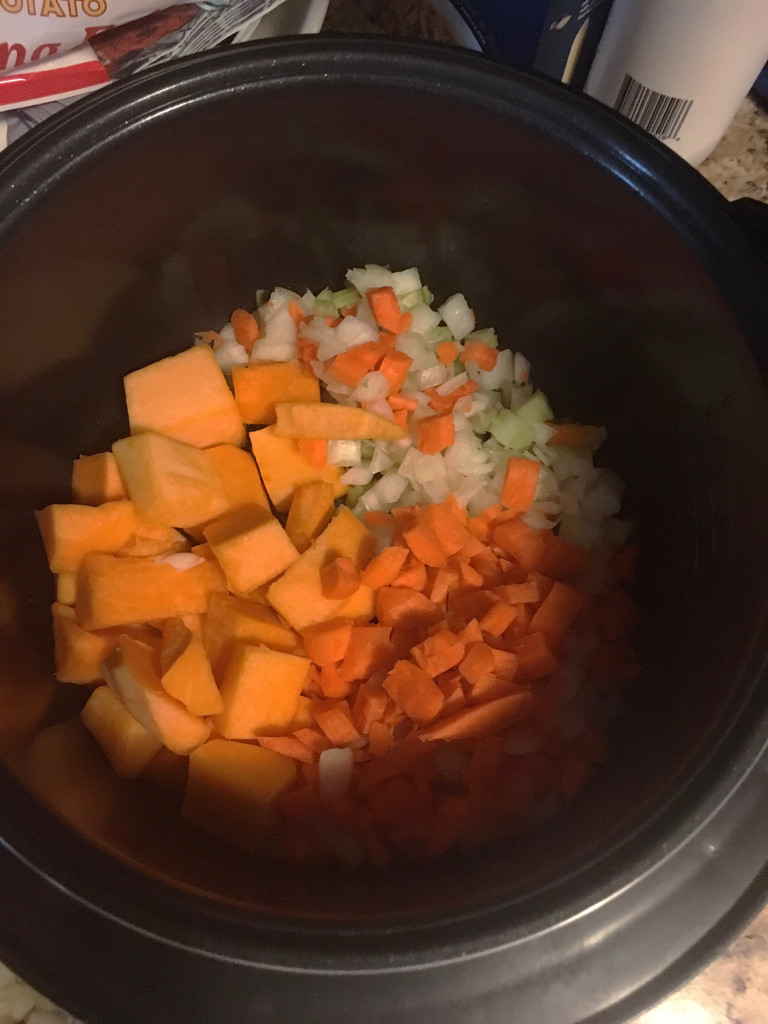 After everything is in the pot, just let it simmer and it will thicken up. If it gets too thick just add in some more chicken broth to get it the consistency that you want.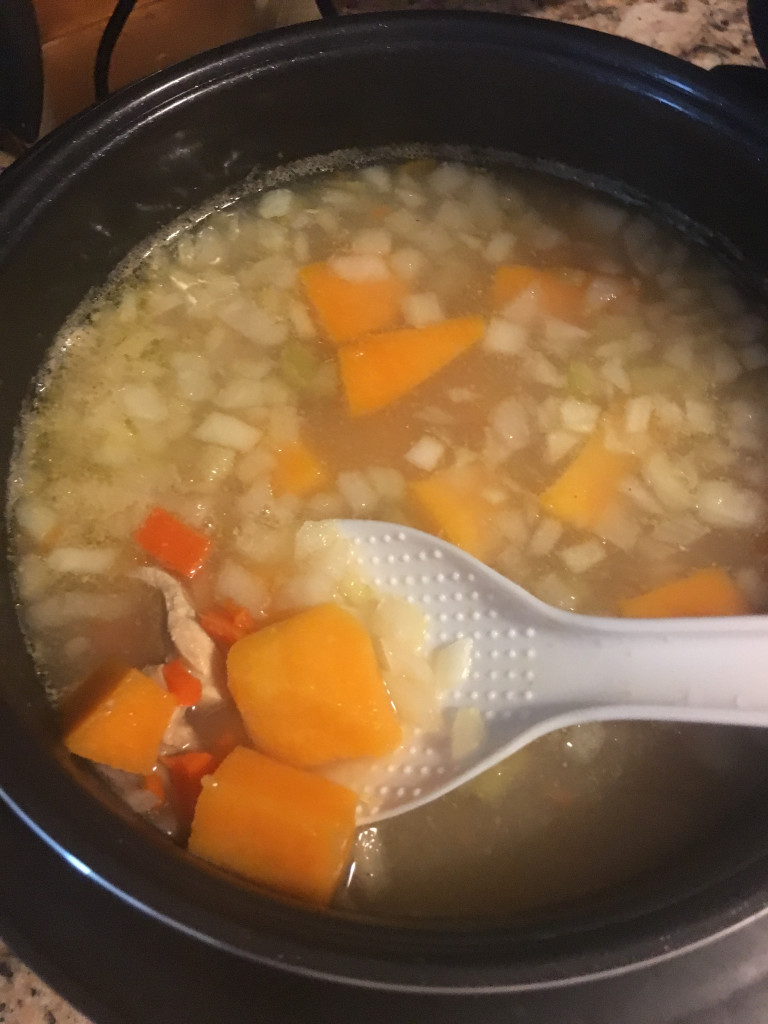 Add noodles and cook for 20-30 minutes more.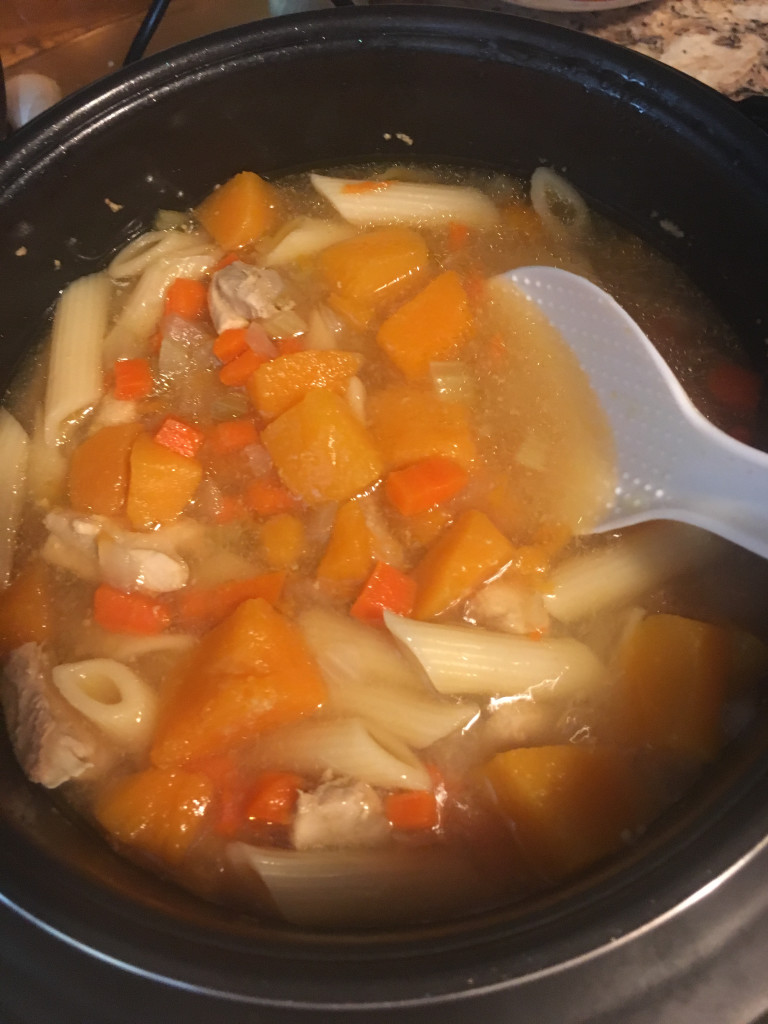 Now its time to dig in!  Yum!
Here's you chance to receive your own Cook's Companion Wonder Pot..Enter giveaway below – Ends 3/16
Good Luck and don't forget to share with us your own favorite pot recipes…we will love to feature you!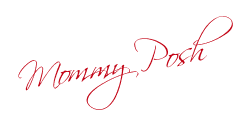 Did you enjoy this article?