**I attended a sponsored event and was compensated for this post, but all opinions and reviews are honest and solely are my own.**
Every mom needs a night out and when that night out is a private dinner event hosted by The Bachelor's Sean Lowe & Catherine Giudici-Lowe you book your sitter almost immediately. This "tasty" event was sponsored by Bertolli® Rustic Cut™ Pasta Sauces and was held on October 4, from 6-9 p.m. at the Gramercy Park Hotel NYC. I became inspired to create my very own Tuscan-styled dinner right in my very kitchen (check out my recipe below).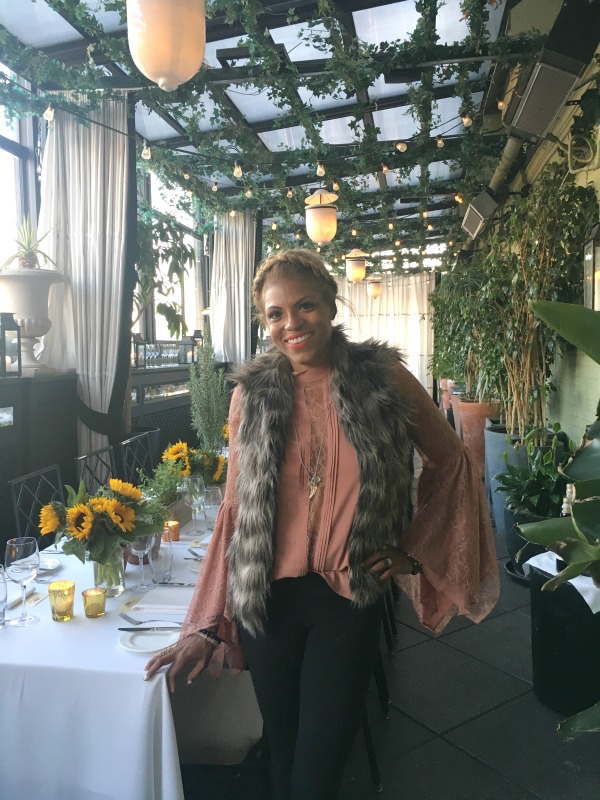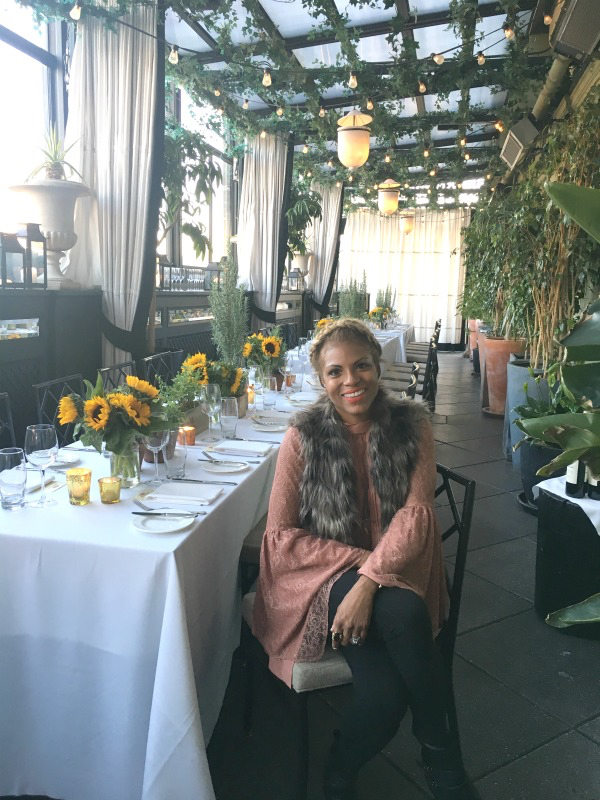 Specialty cocktails on-hand, great conversations, and dinner all prepared with Bertolli® Rustic Cut™ Pasta Sauces, made this mom's night out so well deserved. The evening definitely inspired me to take my "boring" pasta night up a notch with New Bertolli® Rustic Cut™ Pasta Sauces.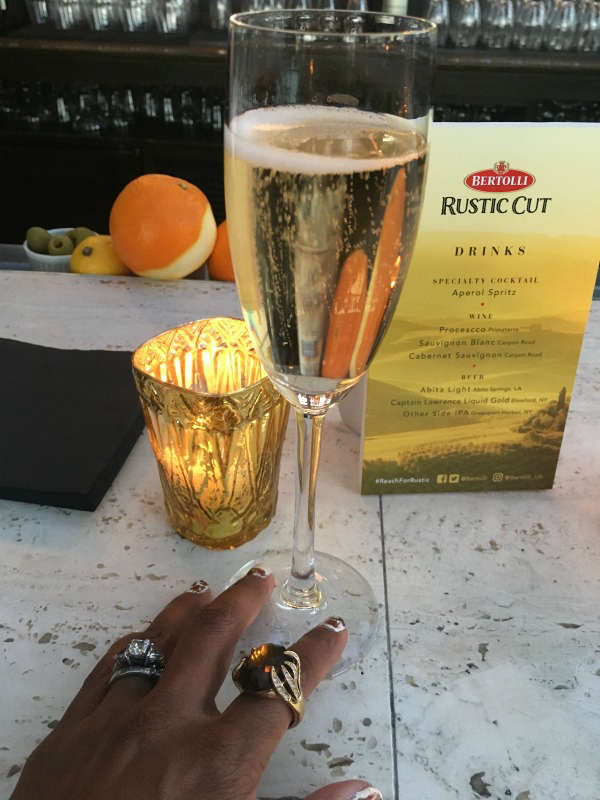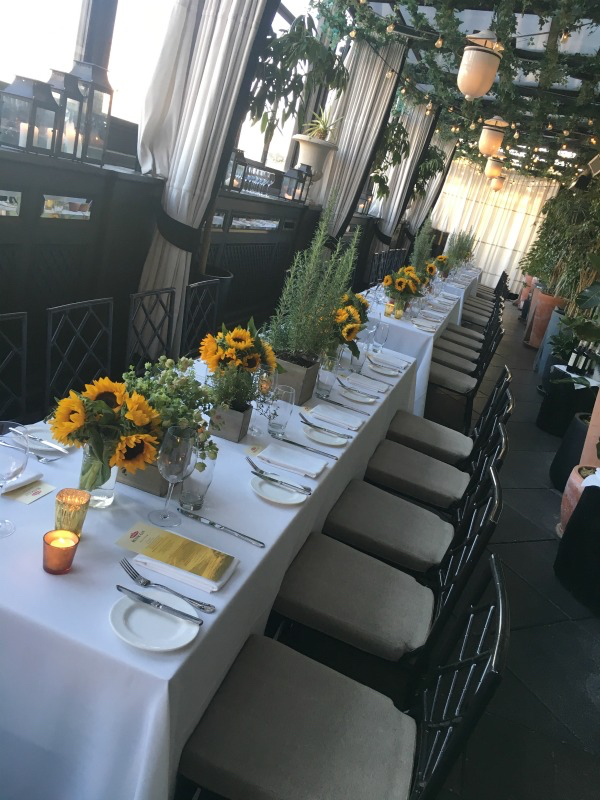 From the Roasted Branzino, Chicken Cacciatore, and Cavatelli, it was as if one had left NYC and escaped to Tuscany. Inspired by Francesco Bertolli's, the brand's founder, the commitment to simply cooked meals, using quality ingredients and olive oil to lock in flavor, was featured in all of our meals. Since there are NO artificial colors, NO artificial flavors, and NO sugar added to the Rustic Cut Pasta Sauces, each and every taste was enjoyable.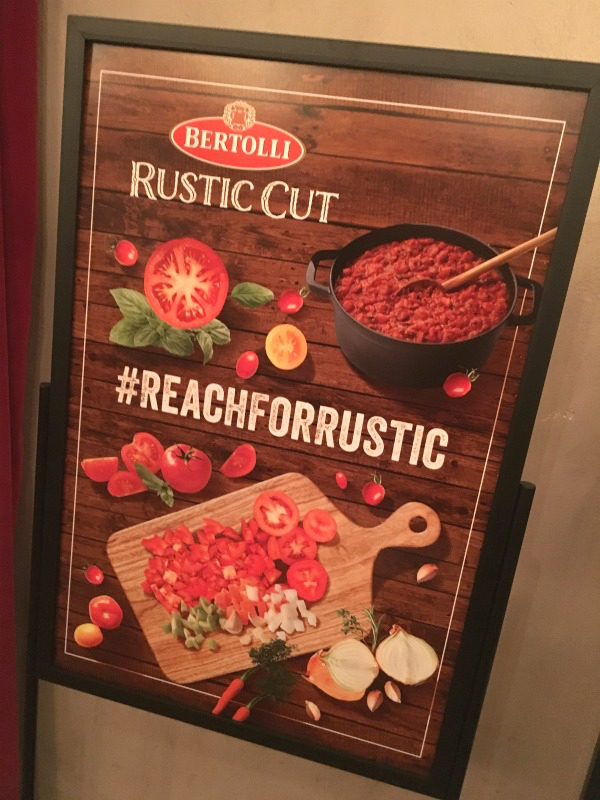 Finding ways to make new pasta dishes that are hearty with sauces made using fresh ingredients has always been a priority when it comes to preparing meals for my family. Now that Bertolli® has released the new Bertolli® Rustic Cut™ Pasta Sauces, I can skip the chopping of vegetables and spices on busy nights and focus on engaging in "hearty" conversations with the family.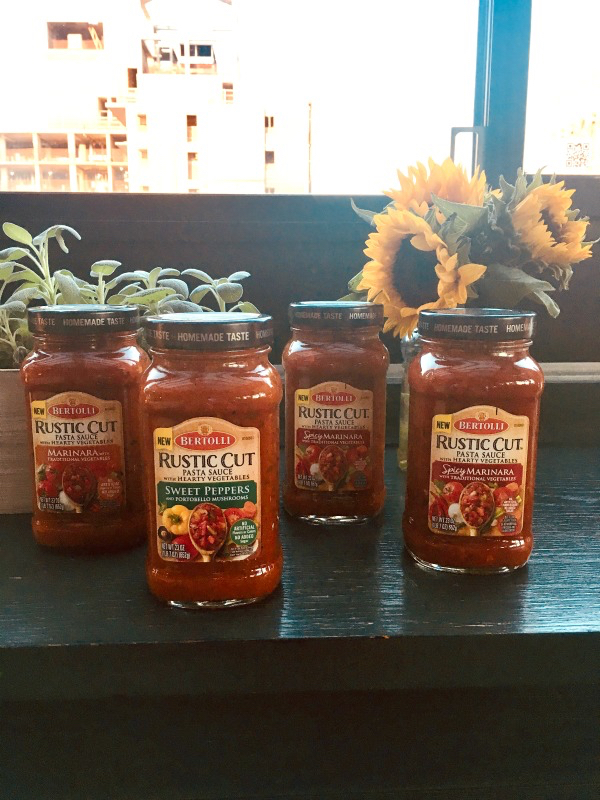 When I received my complimentary coupons for sauces I headed straight to the supermarket to pick up my very own jar of Bertolli® Rustic Cut™ Marinara sauce.
When I cracked open the jar of Bertolli® Rustic Cut™ Pasta sauce the fresh aroma was incredible. These sauces are made with fresh herbs creating a bold and fresh sauce.  Combined with the fresh vegetables my one skillet vegetable meal is going to scream outdoor dinners in the patio.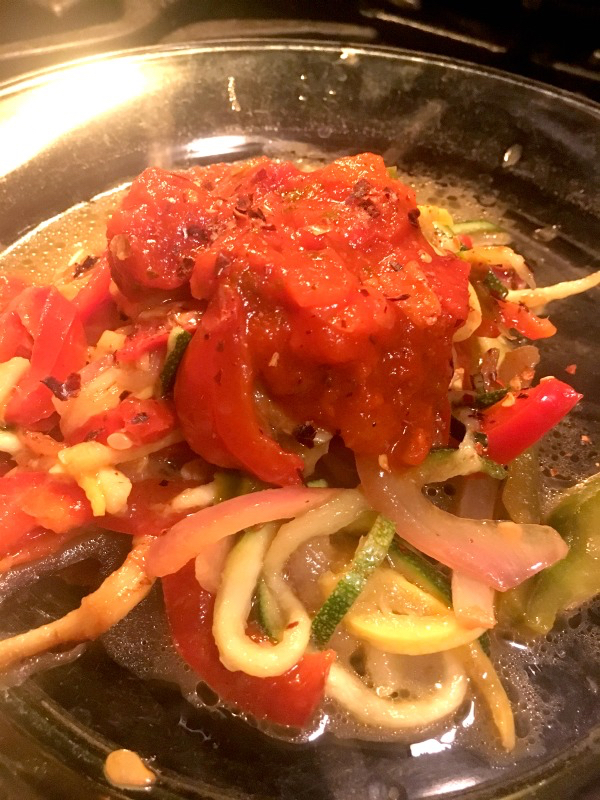 ONE SKILLET VEGETABLE PASTA BERTOLLI® HOMESTYLE
Prep 10 minutes | Cook Time 10 minutes
• 1 jar Bertolli® Rustic Cut™ Marinara sauce
• 1 small squash sliced
• 1 small zucchini sliced
• ½ red pepper sliced
• ¼ onion chopped
• 1 T olive oil
• 1 clove minced garlic
• salt
• pepper
• 3 c vegetable broth
INSTRUCTIONS
1. Heat olive oil in an oven safe large skillet
2. Sauté the squash, zucchini, pepper, onion, and garlic until golden about 4-5 min
3. Add vegetable broth, pasta sauce, and sliced veggies
4. Ready to serve!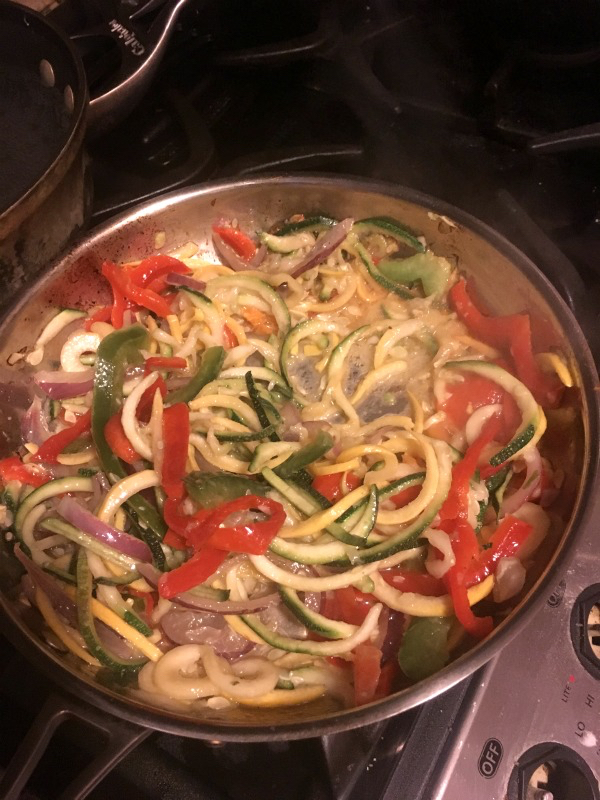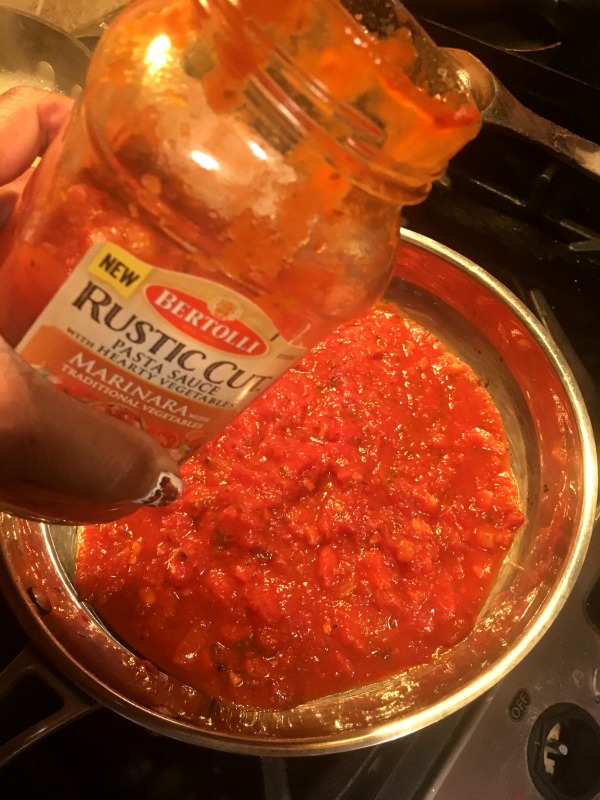 Now that I am over-the-moon delighted with this brand, I want you to try them out. Be sure to check out the Bertolli brand's Bravo Rewards program. It rewards shoppers who buy two or more jars of any Bertolli Pasta Sauce in one trip to the store and post a photo of their receipt on bertolli.com/bravo to receive a custom, ceramic spoon rest. It's easy to get rewarded for trying the new Bertolli Rustic Cut flavors as well as the other Bertolli varieties!
This is a sponsored post written by me on behalf of Bertolli® Rustic Cut™ Pasta Sauces.