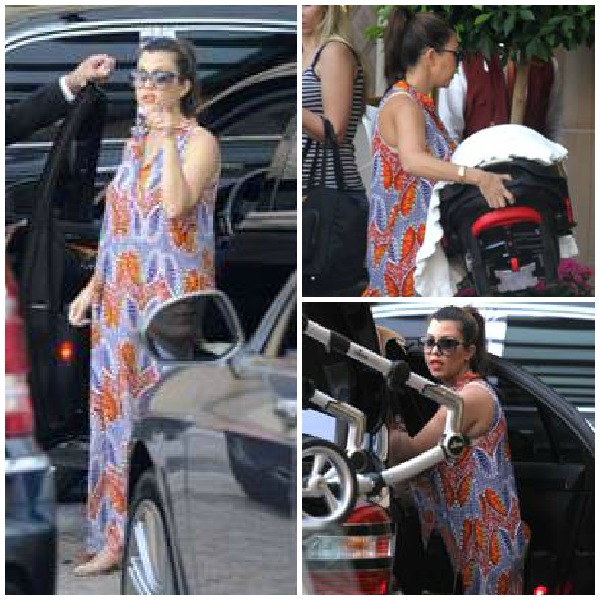 New mom to baby Penelope, Kourtney Kardashian attended her best friend/makeup artists baby shower on Saturday looking bold and bright in her butterfly print maxi by Nieves Lavi. The fresh and summery kaftan is a great look for a new mom – worn loose for a casual, easy style or belted for a more fitted look.
Love the look? Add these pieces to revamp your wardrobe.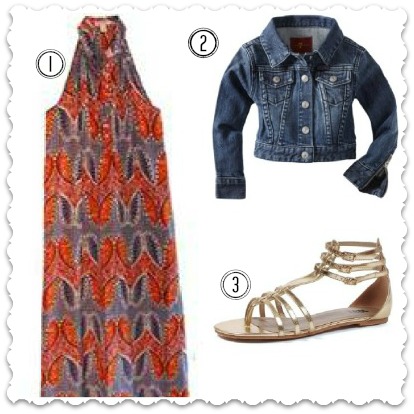 Nieves Lavi Maxi Dress, $319
Calvin Klein Denim Jacket, $89.50 (Amazon)
Gold Gladiator Flats, $48.99 (Amazon)
How do you like Kourtney Kardashian's style? Do you love maxi dresses? What's your staple wardrobe item for being effortlessly chic? Leave a comment below and let me know what you think.