It's hard to believe that your baby is old enough for preschool. But finding the best fit for your little one can be a daunting task. So, today I am going to share with you some tips and suggestions when choosing for a preschool and it doesn't just involve cost!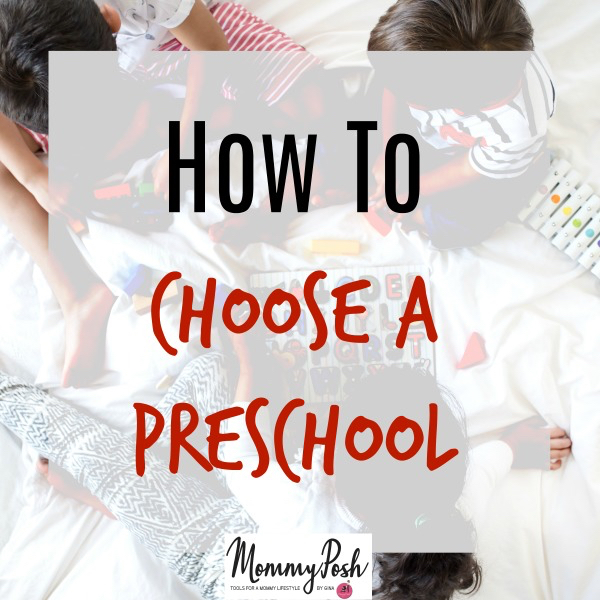 Related Post: A Letter To My Son On His First Day of Pre-K
Here are some tips and suggestion on what you need to look for while choosing for a preschool:
During a site visit, look for kids who are moving, interacting, and working together, instead of sitting in rows, silently completing worksheets. Children at this age are communicating and learning through different methods such as painting, storytelling, drawing, singing, experimenting, and sculpting.
Look for consistency in the ratings of the school from friends and family as well as online reviews and references.
Ask about outdoor play and how often and for how long children have the chance to play outside.
Check that the classrooms are well-stocked with age-appropriate games, books, and other materials and in which kids have a choice of activities.
Know the credentials of the staff. Find a preschool in which the Director has an early education degree, with the remaining staff having at least Certified Development Associate (CDA) qualifications and/or had experience working with small children.
So now that you have chosen the perfect preschool for your little ones here are some tips on how to prep the night before the big day and how to be Kindergarten ready.
Related Post: How To Cope With Your Kids First Day Of School Jitters 
Got any tips you want to add this list.  Follow me on IG to get the scoop on our back to school adventure.