As a busy mommyista, it's not always easy to carve a whole week out of my schedule JUST FOR ME. However, whenever a friend or a family member offers to watch the kids, I take full advantage of it.  Of course an entire week or even a month may be great for some solo R&R, but who are we kidding??  All said and done, we can't bear the thought of staying away from our babies.  So today I'm sharing these five ideas on how you can decompress and recharge your batteries, plus a giveaway that will surely put you in the that oh-so special mood: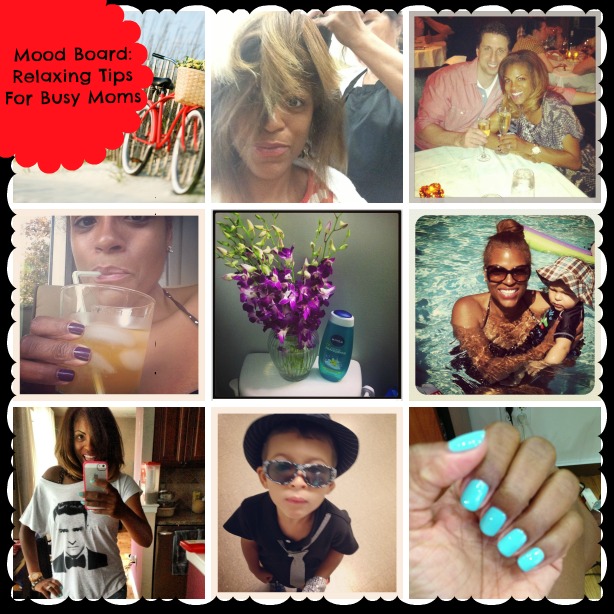 At-home Spa. For the past couple weeks, I have been participating in the NIVEA Escape Challenge.  I essentially traded my typical rushed shower routine and escaped my mind to a tropical retreat with the help of Touch of Frangipani from Nivea.
Put on some tunes. Go mellow or metal, whatever suits your mood but do let yourself get carried away (at least for a few minutes) by the beat, the lyrics, the melody. (Singing along and/or dancing are definitely encouraged.)
Yuk it up. Watch a funny movie, call a friend who makes you laugh, or just giggle with your baby. The simple act of smiling can work wonders on your mood.
Meditate. Find a peaceful spot, quiet your mind, and close your eyes (or focus on something nearby). Then breathe slowly and deeply, imagining yourself releasing your tension with every exhalation. Visualizing a favorite place where you are calm and happy can also ease frazzled nerves.
Stretch and breathe. A couple of full-body stretches and deep-breathing exercises will get your blood flowing, reduce muscle tension, and kick-start the release of feel-good hormones in the brain.
For more inspirations on how to "Escape" check out my Pinterest mood board here.
Enter the giveaway below and indulge in your very own escape…1 NIVEA Escape Challenge Kit (valued $74) which includes:
One 16.9 Fl. Oz Touch of Frangipani
A pair of Havaianas Flip Flops
A $50 1-800 Flowers Gift Card
How to Enter:
1. You must be 18 years and older.
2. This entry opens to U.S. residents with a U.S. mailing address only!
3. Contest runs from 7/31/2013 through midnight on 8/11/2013.
Winner will be chosen randomly. Winner will be posted on this page when the giveaway has ended. The winner will have 48 hours to respond to me from the time I send the email. If you don't respond in 48 hours, I will choose a new winner, no exceptions. In order to be fair to everyone, ALL entries will be verified. Good luck!!!