When I was contemplating on giving up my corporate job to become a stay at home mom, it was not an easy decision to make, as one may think.  You see, I was Ms. Independent, had been working since I was 13 years old and grew up watching my mom work 3 jobs, so the mere thought of no longer being dependent of a steady paycheck increased my heart burn even more. Being a stay at home mom can be stressful and you never seem to get time out with the girls, visit https://www.herbravetaste.com/ to find out some great party ideas with the girls.
Fast forward to seven years later and I have not looked back at the corporate world.
However, becoming a stay at home mom didn't mean I had to give up my passion.  I turned my passion into a project and with hard work and commitment it has now turned into a business. So, if you and your partner are in talks about you becoming a stay at home or if you are looking to get into a side hustle (which every mom should) then you are at the right place.  Let dig into 10 ways you to can be making money right now (and there are tons to be made out there):
[bctt tweet="I turned my passion into a business. You can do it to with these easy steps! via @MommyPosh #MomPreNeur #MomBoss " username=""]
Related Post: 10 Ways To Survive Being A Stay At Home Mom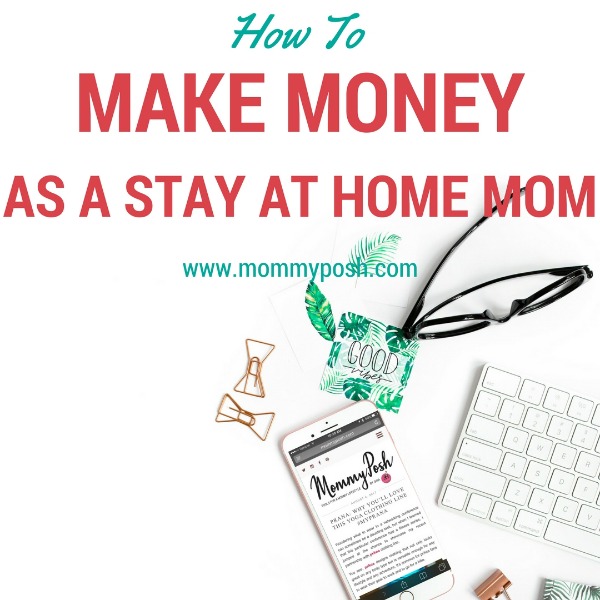 First, let me preface by saying that there are no quick rich schemes.  I am here to share honest and true ways that you can bring in some extra income for the family.
How many times do we go on social media "hating" on someone's profile? Green with envy about their lives? Questioning "what am I doing wrong"? And that is what you are doing wrong. Stop comparing yourself to everyone else and focus on you and your family, ONLY.  Its ok to get ideas or if that becomes a motivator, but don't let that hold you back from clouding you from making moves.
Get out of that rut!
[bctt tweet="10 ways to get out of that mom rut! via @mommyposh #StayAtHomeMom #WorkingFromHome " username=""]
So, before you begin thinking about all that money to be had.  Jot down your passion, something your friends and family say that you are good at. Hmmmm…I know its there!
Now, here are some suggestions that have worked for me and for my fellow mompreneurs. So let's go: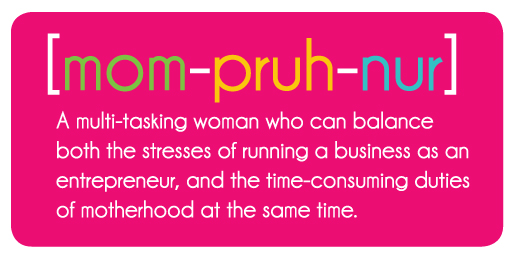 Start A Blog: Blogging started for me as an online diary. I documented my days and nights as a first time mom on WordPress and have been doing so for over 9 years now. Blogging is great way to building connections, networking and telling your story. Here are some ways blogging can pay off.
Create A Product: Design and sell products on Etsy.com – I partnered with my mom friend and co launched an online business where we customize tshirts, wine glasses and coffee mugs.
Sell A Ebook:  Ebooks are easy and simple to write.  If you have a blog, take the first 10 posts and begin writing your Ebook. Use a tool like Canva to create a cover and then create a PDF.  If you don't have a blog..that's OK, think of a topic that you want to share to the world and then sell it on Amazon.  Ebooks can sell from $5-$15.  Think about it, if you sell to 20 people at $15, that's $300!
Sell An Online Course: Were you a former HR Manager and want to share interview etiquette or teach people on resume writing?  Do you know how to pitch ideas to brands?   You can easily sell your expertise on a topic online via a Webinar class with the help of Slideshare.
Become A Consultant: Love fashion? Become a Stella & Dot Independent Stylist.  Remember my trunk show?  Live a healthy lifestyle? Become an Isagenix Consultant. Start getting paid for having an at home party all while selling some awesome merchandise.
Become A Secret Shopper: It generally pays between $8 and $10 per assignment (an assignment being 15 minutes to a couple hours), sometimes including a purchase. In order to make beaucoup bucks with this, you'll need to sign up with loads. Almost all of the mystery shopping companies have applications on their website. It's a good idea to begin with companies that are a member of the Independent Mystery Shoppers' Coalition, (IMSC), the only mystery shopper owned and managed association, Mystery Shopping Providers Association (MSPA), International Association of Service Evaluators (IASE), or National Association for Retail Marketing Services (NARMS).
Work From Home: Amazon recently launched their Work From Home initiative.  Over 70 percent of part-time employees in Amazon's Virtual Customer Service and Customer Fulfillment work more than 20 hours per week, which means they receive benefits, including life and disability insurance, dental and vision insurance with premiums paid in full by Amazon, and funding towards medical insurance.
Couponing: This is the practice of searching store ads, newspapers and websites for discounts that are available if you produce a coupon at checkout.
Become A Travel Agent:  Are you an expert in traveling to Disney?  Do you know the best family staycations?  or all-inclusive family resorts?   Why not start an at home travel agency, trust me, your mom friends will thank you.
Become a Virtual Assistant (VA): Use sites like TaskRabbit or this Virtual Assistant site to get you connected with people that are in need of a copywriter or a data entry assistant.
Find out more about my side hustles on @Instagram or on Facebook.